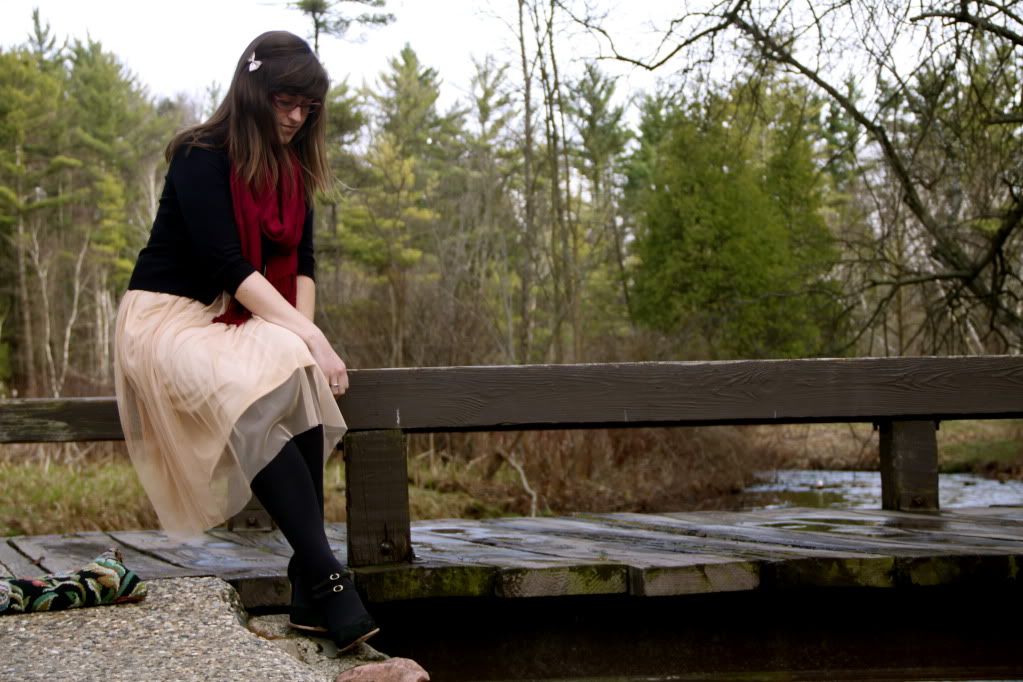 This set of photos was taken at least a few months ago. Rob had some last minute things to do at work and asked if I wanted to come. I decided to go to keep him company and also to get him to do photos. We went to a park on the way to his work. Because it was still quite cold there was no one around. I just love when that happens! No awkward stares.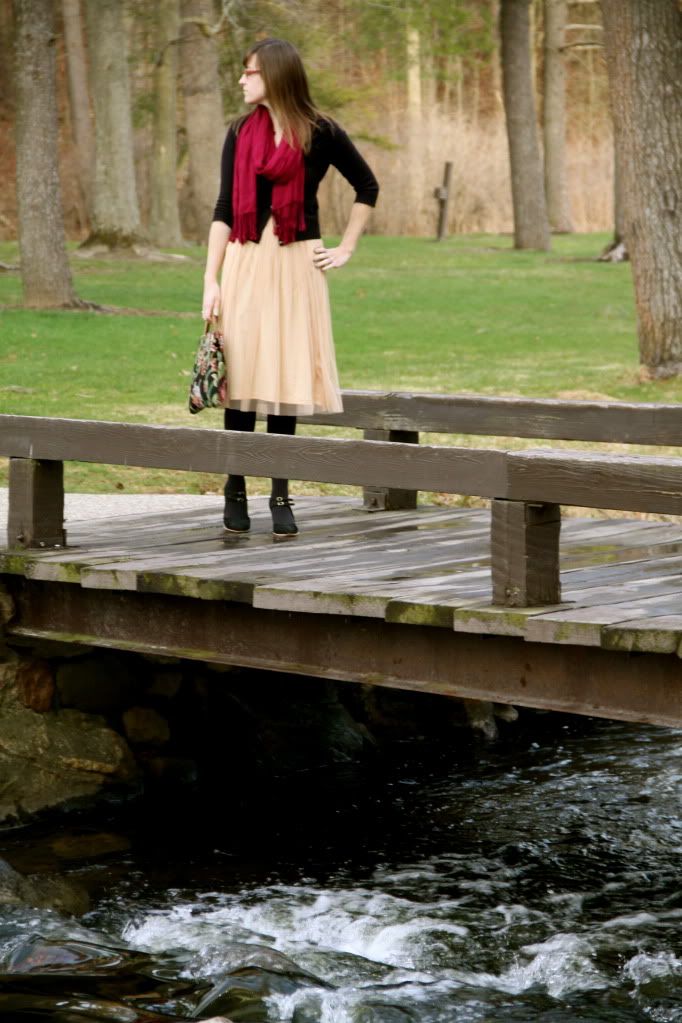 I have been trying to keep up with the blog more lately, because really the reason I started it was so that I could look back on my life. If my life isn't getting documented then the blog is not really serving its purpose. I suppose it is about finding balance in my life. I feel that is something I am lacking at the moment. With the stress of my internship and packing and working every weekend I just simply haven't found the time to put as much into this as I would like.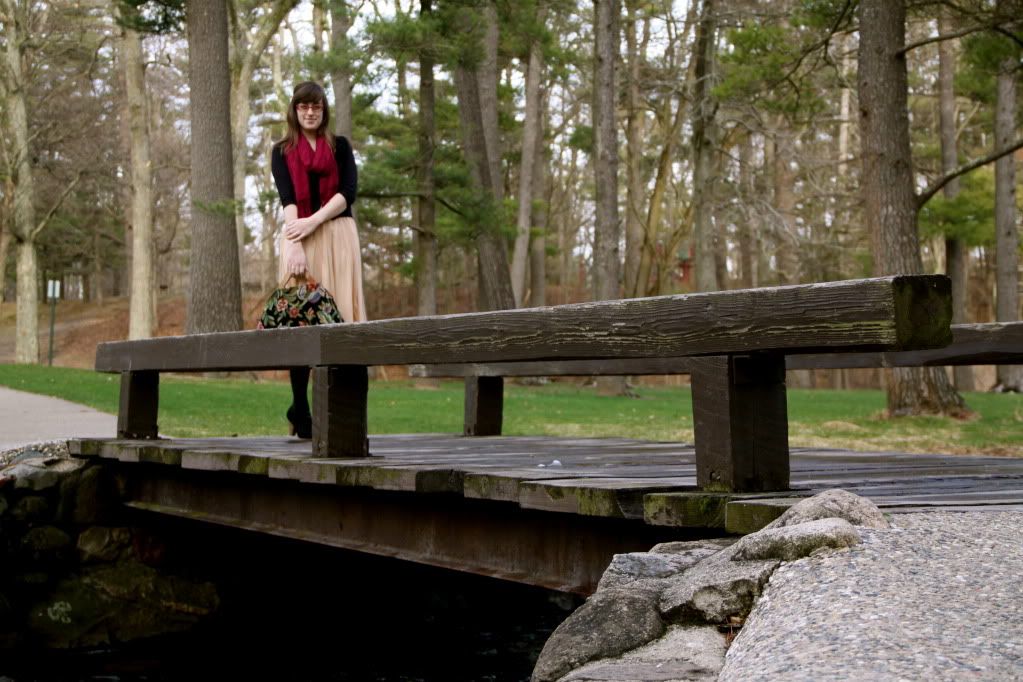 I actually made this purse with the help of my dad! I love the look but didn't have much luck at estate sales so we decided to create one ourselves. We learned a lot along the way, and I think we can certainly improve on our next adventure, but I am happy with the way it turned out!
I suppose I should comment on my outfit. I got this skirt when there was still snow on the ground. I really like it, but have been having some trouble with the styling. I have worn it a few different ways now and I'm still not sure which way I liked best. I will have to post some pictures of myself in it with less layers on now that it is so warm here!
Photos by Rob
Sweater: NY&Co
Scarf: Big Lots in Indiana
Skirt: UO
Tights: Target
Shoes: We Who See
Bow: F21
Purse: Self made