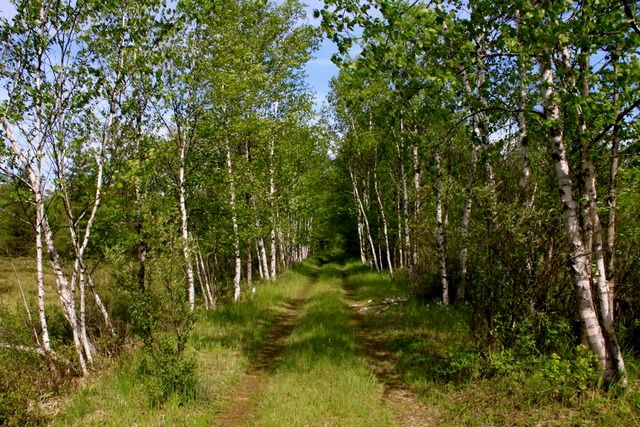 I went camping a while ago between internships in Cadillac with Robby on his families land and we had such a great time!! We set up our tent and then we jumped on the mopeds and rode them on the old railroad grades around the land. We even tried to ride to the old ghost town in Jennings that we read about in Ghost Towns of Michigan. But sadly there isn't much left and now it is inhabited by people who live in newish looking houses. Either way it was a great ride.
On the way back from Jennings, we found this old bus on the land adjacent to Robby's. I couldn't resist taking a few pictures. The bus is being used for hunting now. They took out some of the seats and put in a kitchen of some sort. It looks pretty cool. I should have tried to take some pictures of it, but I didn't think of it at the time.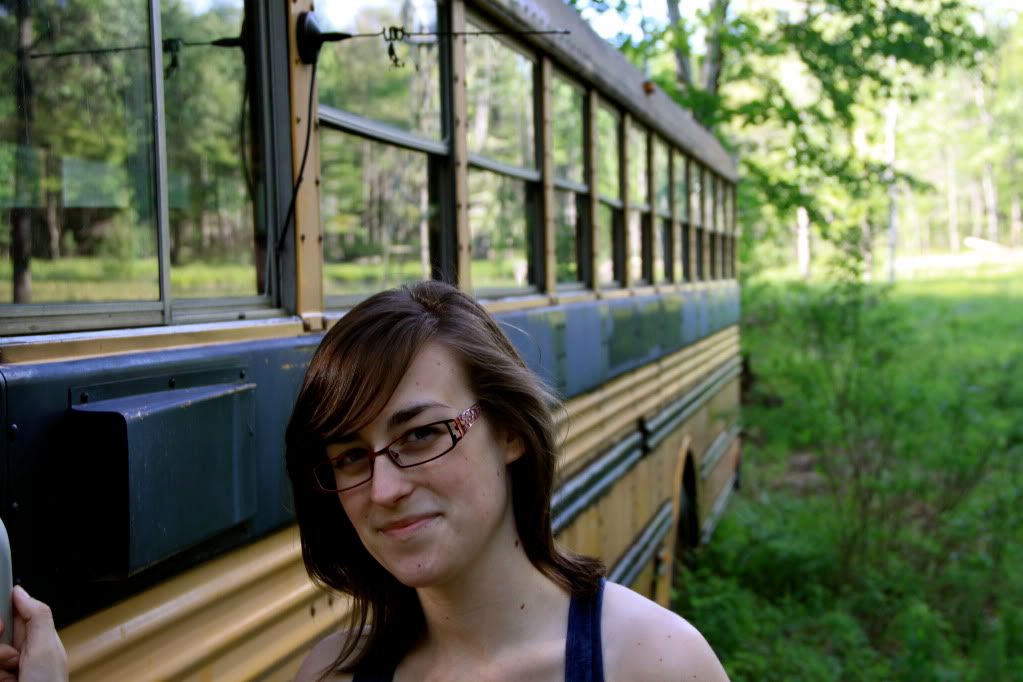 I can't wait to live downtown! I move out in August and I am so excited. I will be able to ride my bike or moped downtown to class or to our friends houses. Next year should be such a good year, hopefully school wont kick my butt ( I know it will).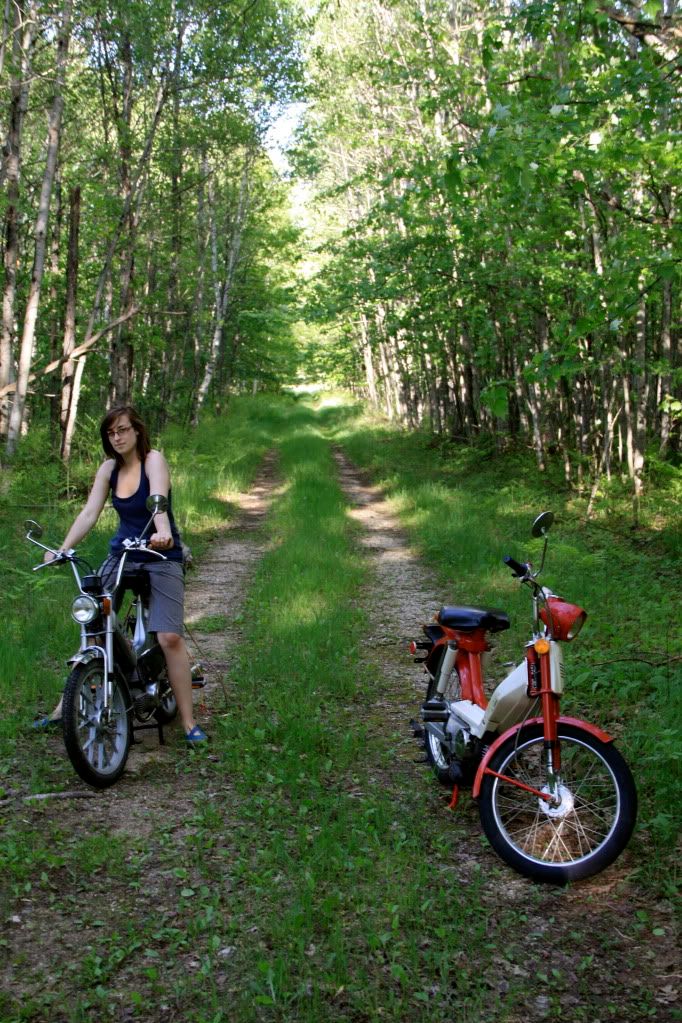 Ps. The red moped in these pictures is for sale, so if you know of any interest please let me know!!
We found this turtle while she was trying to lay her eggs. I felt a little bad about bothering her so we just snapped a few photos and left her alone.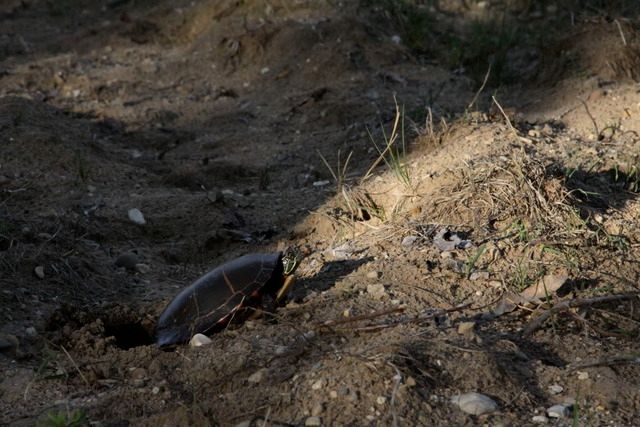 Photos by Robby