These photos are soo old! I am such a horrible blogger. Robby and I took a short trip to this barn because he thought it would be a great place to take some photos. I do think it was a great location, but I wish I could have gotten some more close ups. I suppose we just loved the barn so much we wanted it to be included! The dress I am wearing is actually a skirt I picked up at a thrift store near my house. I loved the color of the blue and the floral pattern. I figured belting it would make it perfect for a dress. I am quite pleased with how it came out.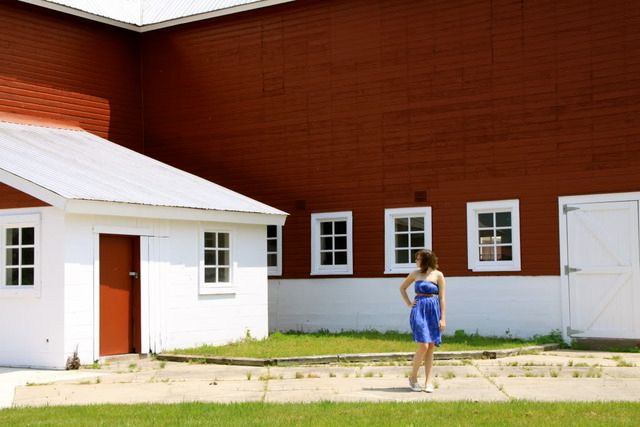 Did anyone else have a strange addiction to farmtown?? I have long since beaten my addiction, but every once and a while I want to sneak a peak at my farm again. . .
My internship is almost over here in Lansing and I must say I am very excited to get back home!
We tried to take a walk around the farm after we took some pictures, but it was soo hot!! We kind of gave up and headed home to have a swim.
Photos by Robby
skirt as dress: thrifted
belt: uo
shoes: rachel comey