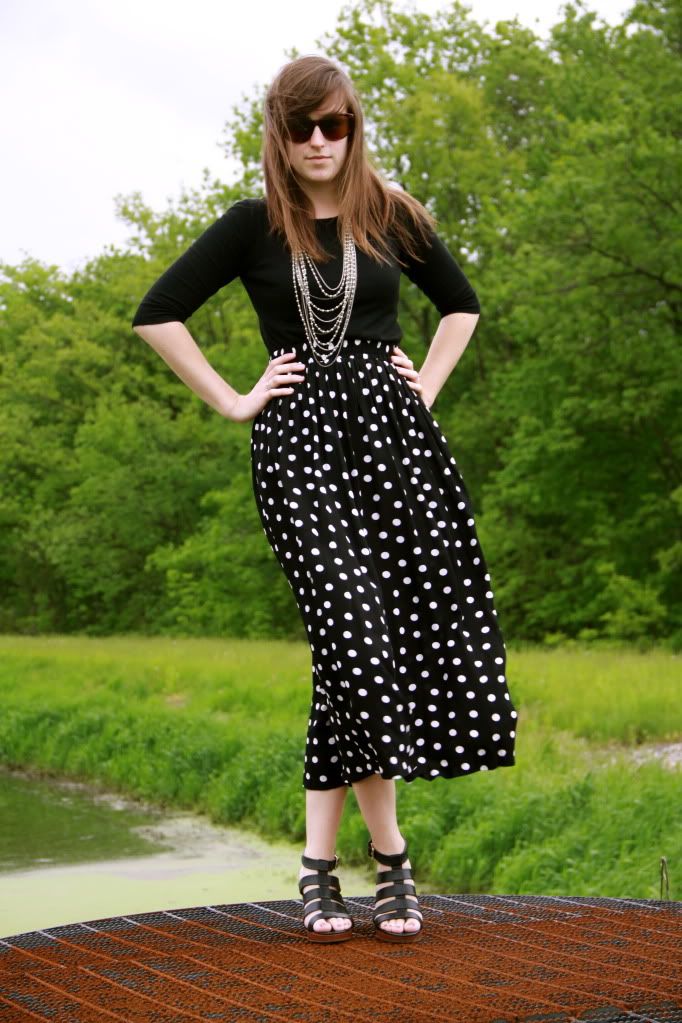 Believe it or not, these photos were taken at a waste water treatment plant. This is where Rob used to work. The pond behind me look so serene, but trust me you probably wouldn't want to go swimming in there! We took these photos last summer, that tells you just how behind I really am. Looking at these photos really is making me wish it was summer right now.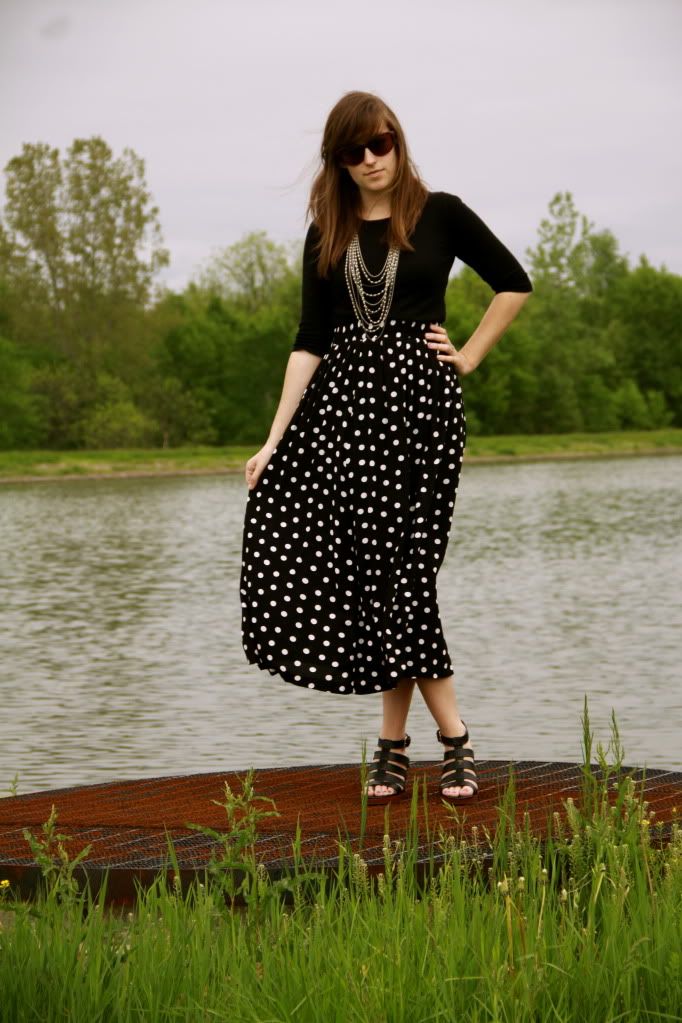 This summer I was really into longer skirts, if you can't tell by looking through the last few posts. I found a bunch at the thrift stores near my house. It actually is an easier thing to find I've noticed. I found a bunch more, but some of them I think might look better with slightly shorter hem, so I will be taking off a few inches of the rest I found. I think they will be a bit more versatile that way.
We ran into this little fella on our drive home. We couldn't help but stop & take a few pictures.
Photos by Rob
Sweater: Target, Skirt: Thrifted, Shoes: Loft, Necklace: NY&Co