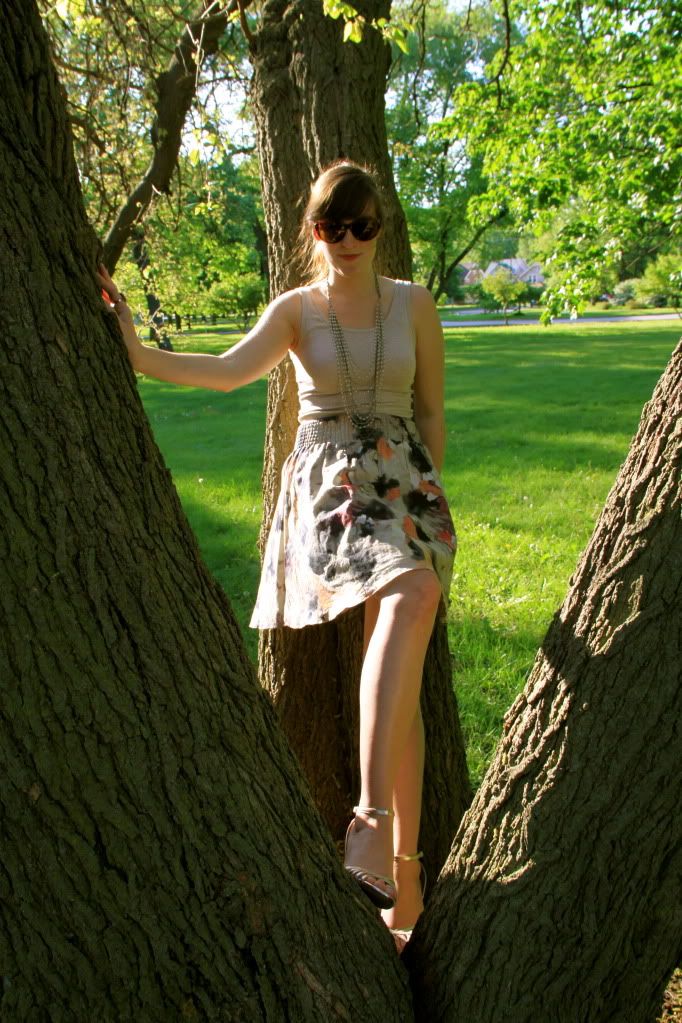 I knew I would be busy this year with my internships, but I never thought I would completely disregard blogging, let alone taking photos. But I suppose when you only have so much time, what little free-time you get should be spent with friends. And that is what I tried to do. But I must say I missed taking outfit photos and thinking up creative ways to get dressed. It also gave us (Rob & I) an excuse to get outside and spend time together exploring new places. I didn't really realize how much it had become part of our lives until we were no longer doing it.
I also miss having this as a place to go to remember my life. I haven't been doing a good job documenting anything as of late, so hopefully that will change. I hate not being able to look back at what I've been doing lately. If not for instagram I don't think I would have any photos!
Anyway, I hope that I can get back to it soon. I only have one more internship to do and I have the next month off.
Photo by Rob
Tank & Sunnies: Target, Skirt & Necklace: NY&Co, Shoes: Payless (many years ago)