I have been digging through plenty of antique stores, vintage stores, garage sales and estate sales to find the perfect summer dress with no luck at all. I had in my mind that as soon as I had the time on my hands they would all come to me. I'm afraid that may not be the case at all. I will not give up, but perhaps I will have to search the internet instead, I just like to hold a dress in my hands to know I will love it. It's not all sad news though, I have scored a few really interesting things along the way including an old picnic basket. I am so excited to use it properly!
The weather here in Michigan is finally starting to really warm up! It was 78 degrees here today! Robby and I made the best of it by hiking up a creek near his house. We ended up in a beautiful lake at the end with no houses or people to be seen for miles. I wish I had brought a camera but I was scared it would get wet on the hike (which was quite the challenge).
I will leave you with a few photos we took a couple weeks ago, hence the jacket, it would have been far too warm for that today!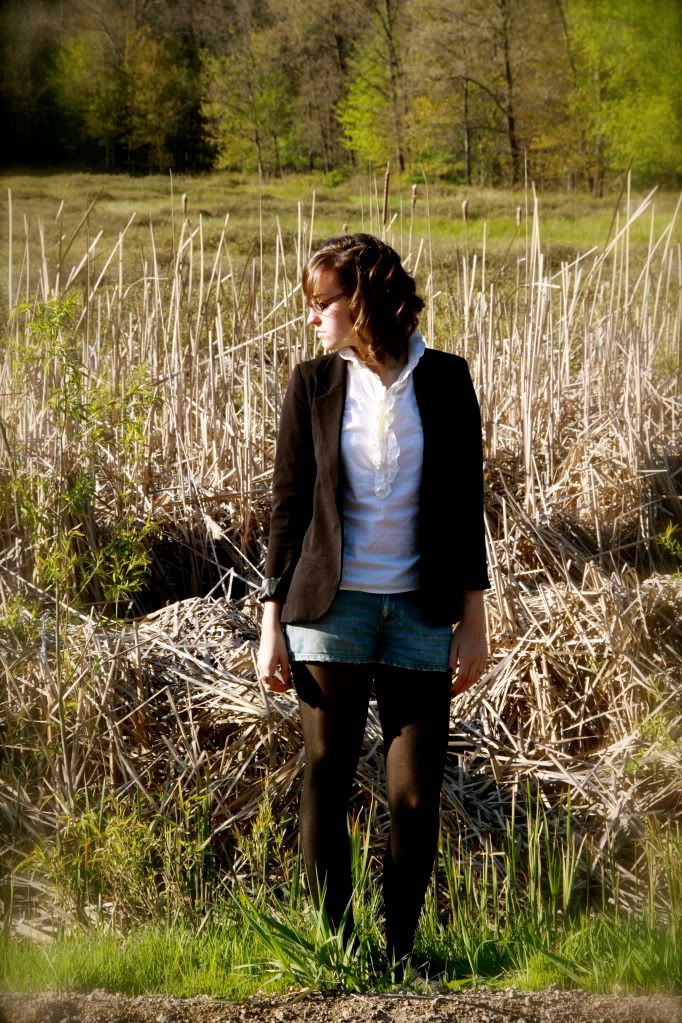 Photos by Robby
blazer: silence & noise
blouse: alloy (forever ago)
shorts: ? (very old)
tights: kohls
shoes: kimchi blue