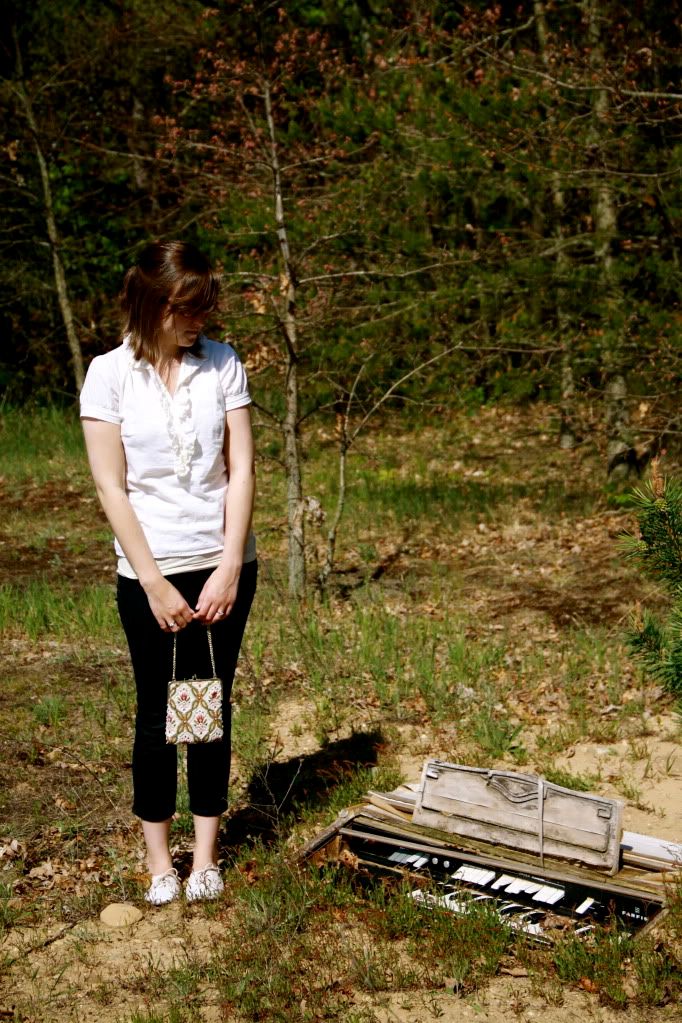 A while back Rob and I decided to take some photos in his backyard. He basically lives in a giant field with a thick tree-line behind him. As we were strolling and looking for a good location we stumbled across an old organ that he had buried about a year ago. It didn't work anymore and for some reason he thought it would be a great idea to bury it in his backyard. When I saw it I thought it may make for an interesting photo.
This outfit is very simple. I feel like I have been living in these capris for the entire spring. I love to wear dresses all the time but for some activities it simply isn't practical (ie: riding mopeds, hiking, etc . . .). So I pulled this lovely blouse from the back of my closet and gave it some well deserved play. I got the oxfords from Robby as a present earlier this spring and thought they would compliment the blouse.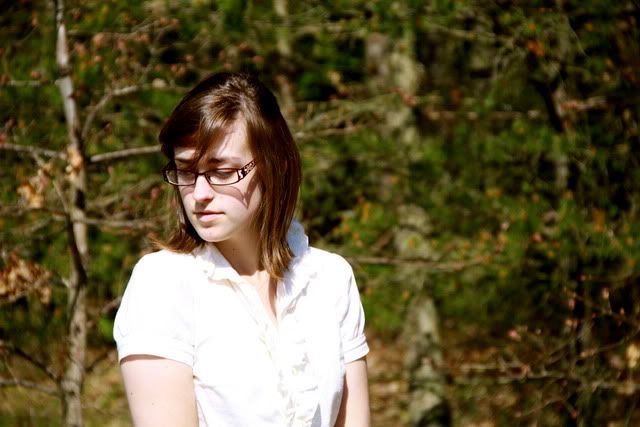 I must say I am terribly sorry for not keeping up with posting. I started my second internship of the summer at Ingham Hospital in Lansing which is between 1 & 1/2 -2 hours away from my house. So I packed a giant suitcase and moved in with Robby's brother for the next three weeks. Needless to say, I have been a little busy and this whole thing has taken some getting used to so I haven't been able to do as much with my blog as I have wanted to. But I feel a little bit more moved in and I have a bunch of great posts planned, so hopefully I will be able to get them up in a timely manor!
Photos by Robby
blouse: delias
capris: ny & co
oxfords: gift from Robby
purse: vintage