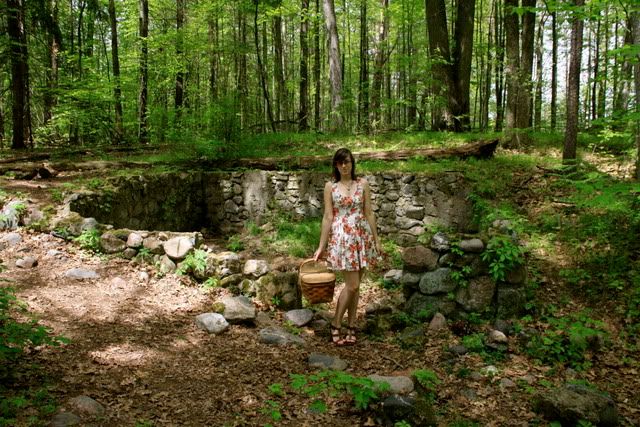 I told Rob I wanted to see some old foundations, so he took me to the nature center by my house. I have been there a hundred times but not for a while. I had no idea there were old remains there! The day we went was so lovely. The weather was just warm enough and everything was so green there! We just stoled around for a while and enjoyed the sunshine. I am a bit sad the photos came out a bit dark, I suppose the canopy of trees blocked too much of the sun!
I just love these ruins. The way that nature is taking back what was originally his is so beautiful.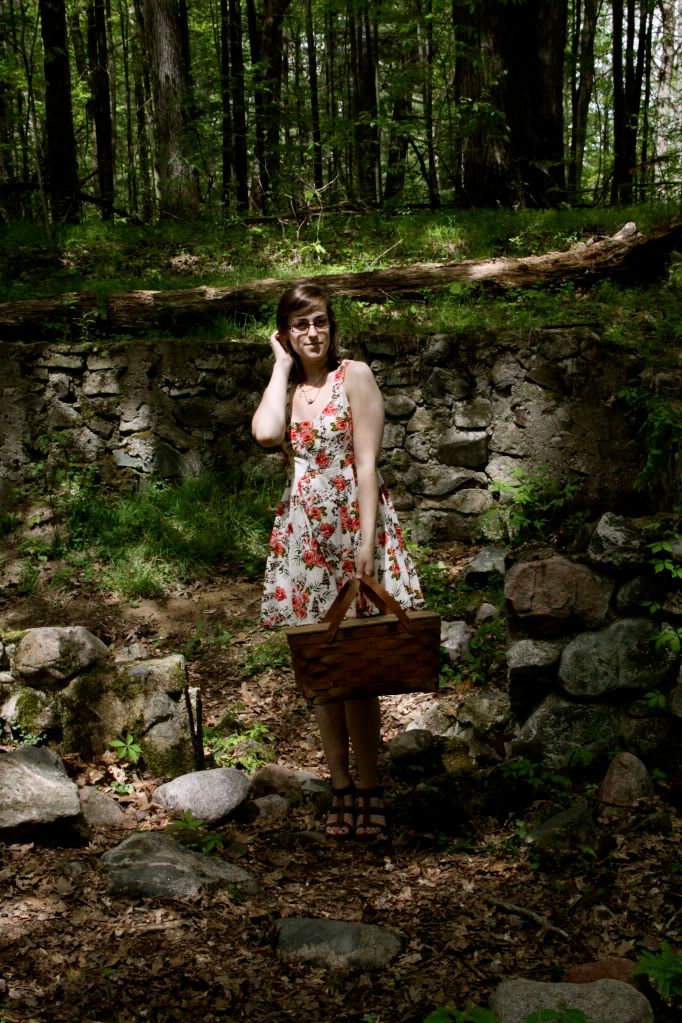 Recently I have been thinking so much about platform sandals! The pair I am wearing here I got last summer but only wore once. I am not completely sure why, but I guess I just didn't have the right clothes to wear with them or somehow didn't know where to wear them. I am happy that they are getting some play this summer and still seem right on trend. I am loving sandals so much that I just ordered a pair from Loft. They should be arriving here very shortly. Plus they are a wedge which in my opinion makes them that much better. Now all I need is more warm weather! It seems like everyday I get out of work the past two weeks it has been raining.
Photos by Robby
dress: kimchi & blue
shoes: dibagirl
picnic basket: thrifted
necklace: icing