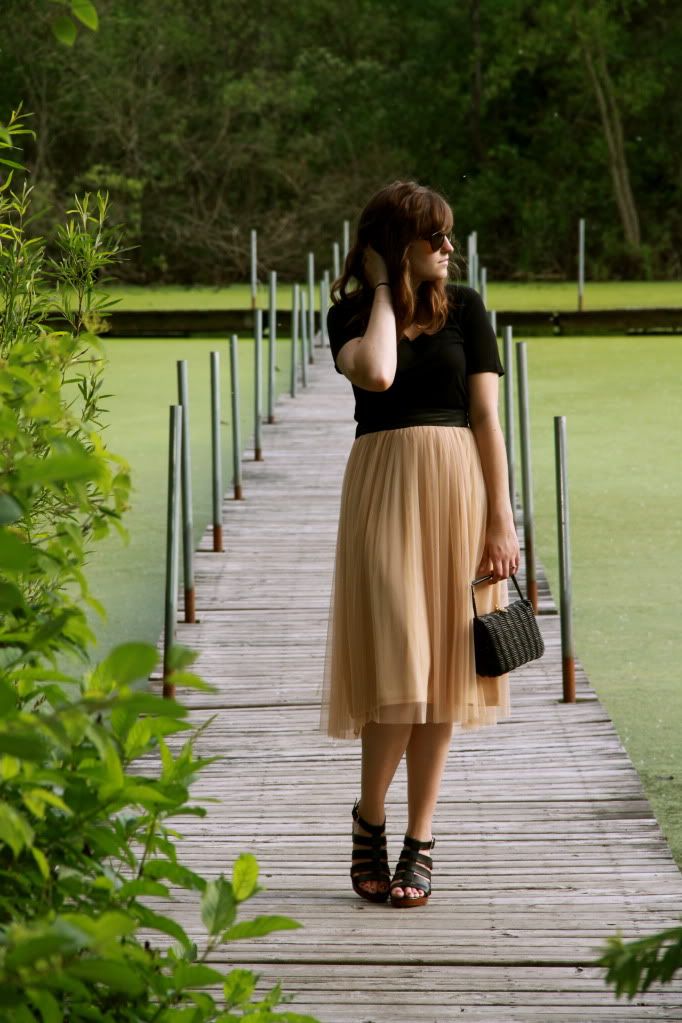 I hope you are ready for a photo heavy post! I guess we got carried away, because I have already narrowed it down from the massive amount of pictures we actually took. Sometime the scenery just makes for really great moments.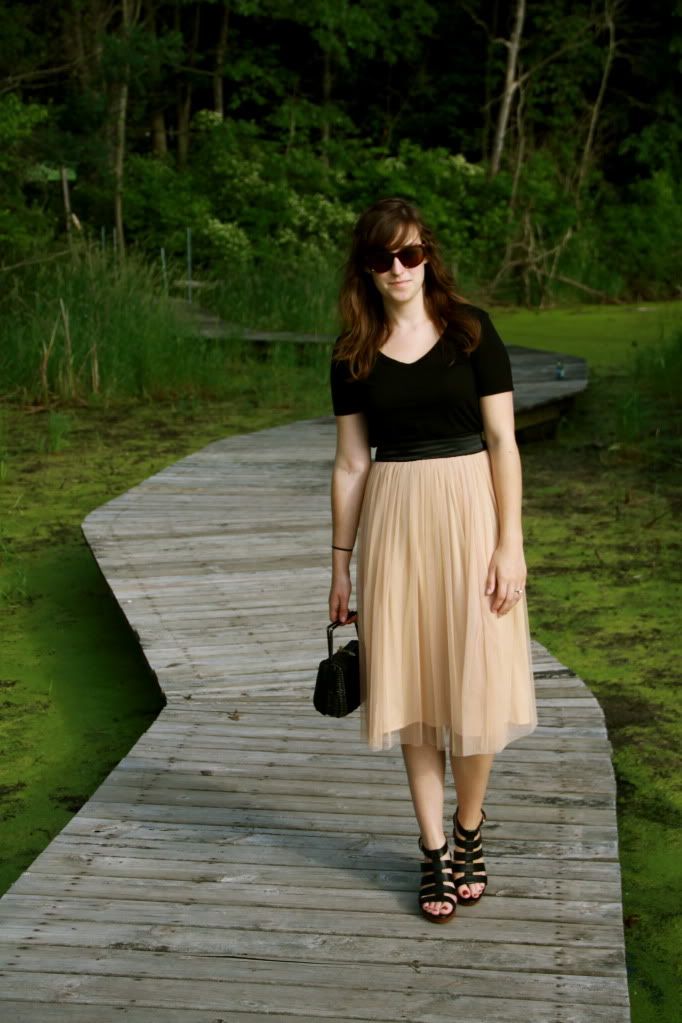 When Rob & I lived in Grand Rapids this was one of our favorite places to go. It seemed like there were rarely other people around, so we were able to take in the sights and sounds of this magical place uninterrupted. These pictures of course were taken on a small part of the nature center. I mean, there are 143 acres here to explore. Really though, it's lucky that Blandford is here to explore at all. After ownership being transferred from the Grand Rapids Museum to the Grand Rapids Public School to the non-profit Mixed Greens, Blandford has had a uncertain future for much of the time it has been open. We no longer live nearby, but I hope we can make a few trips out there this summer to enjoy it again.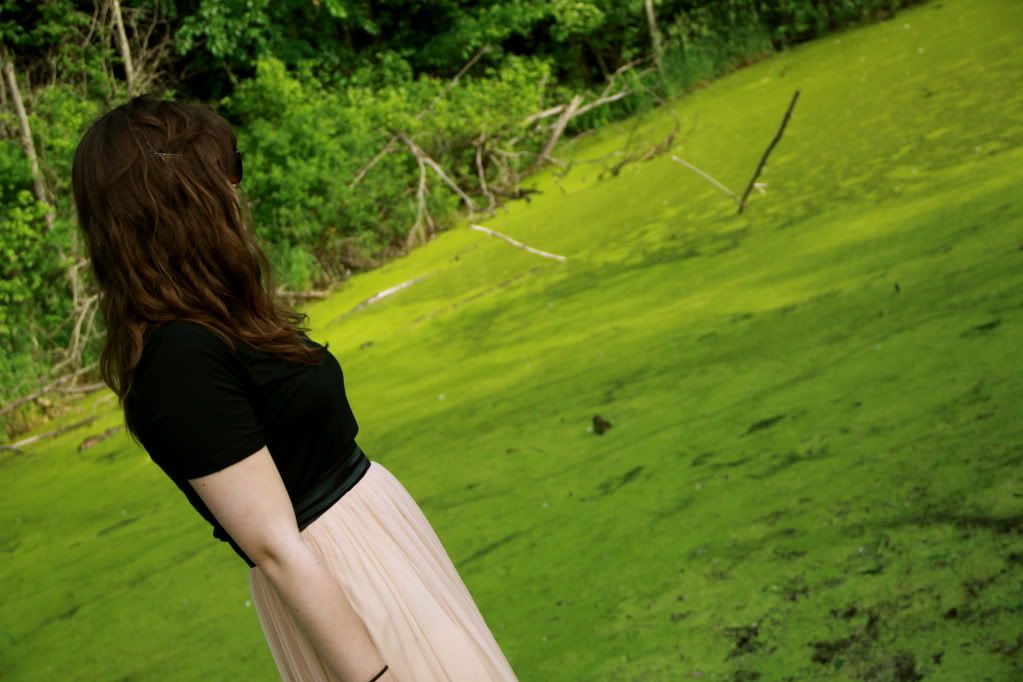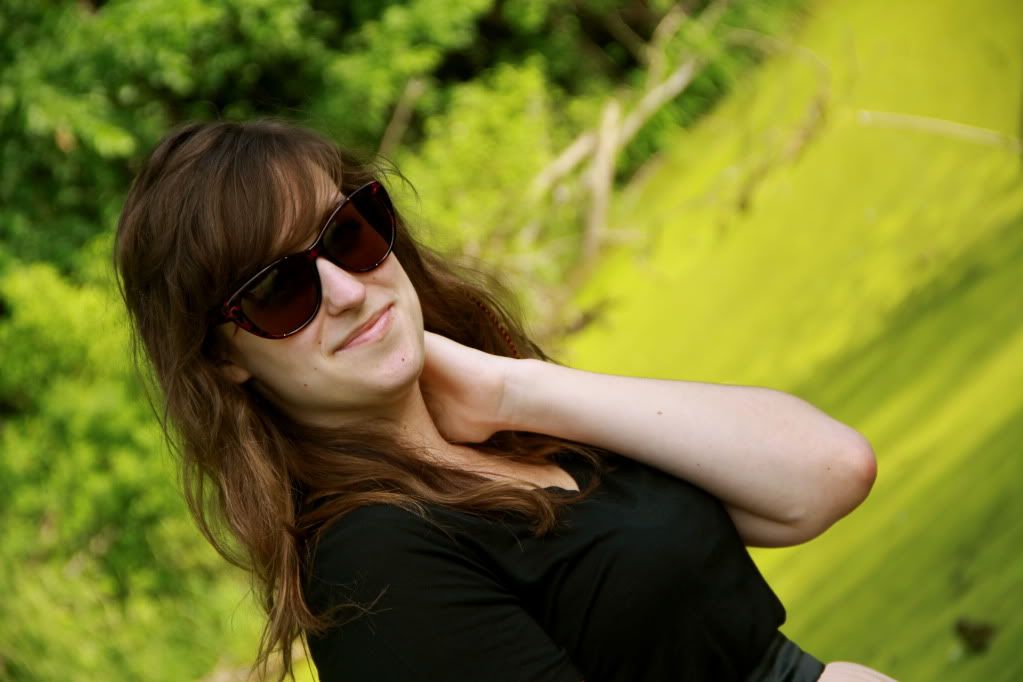 So this skirt is another long one. I'm telling you, I really went for it last summer. All I could think about were long hemlines paired with heels!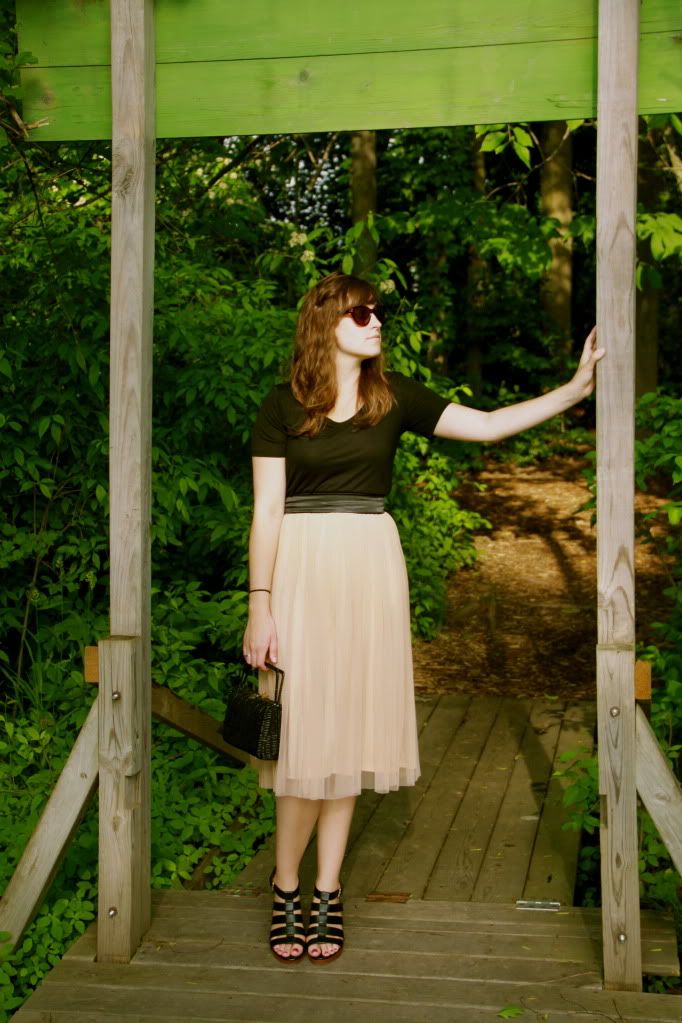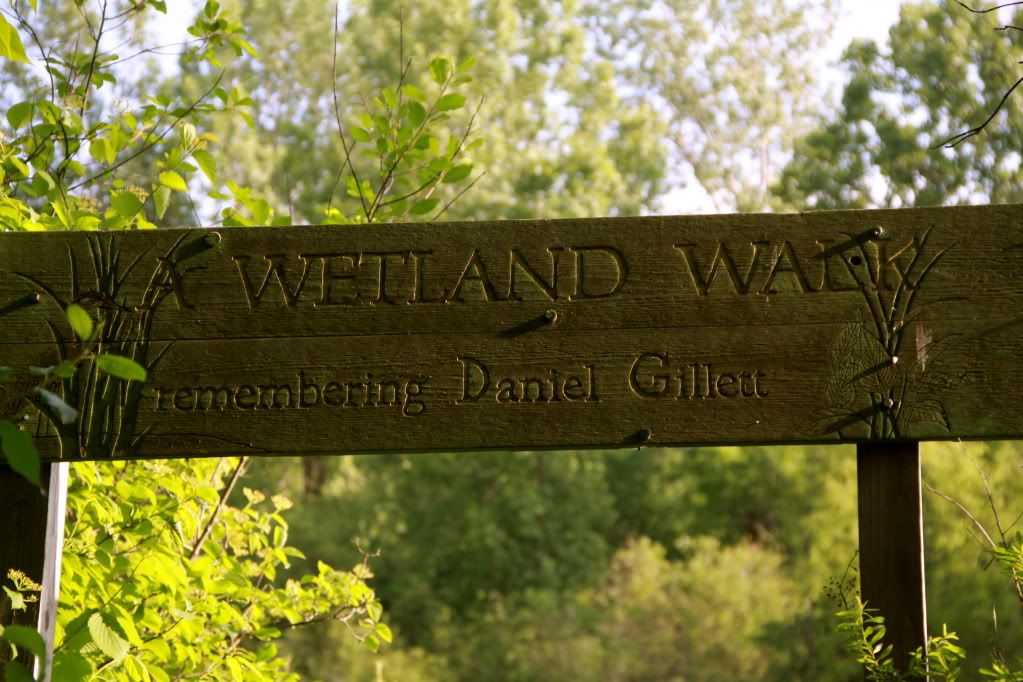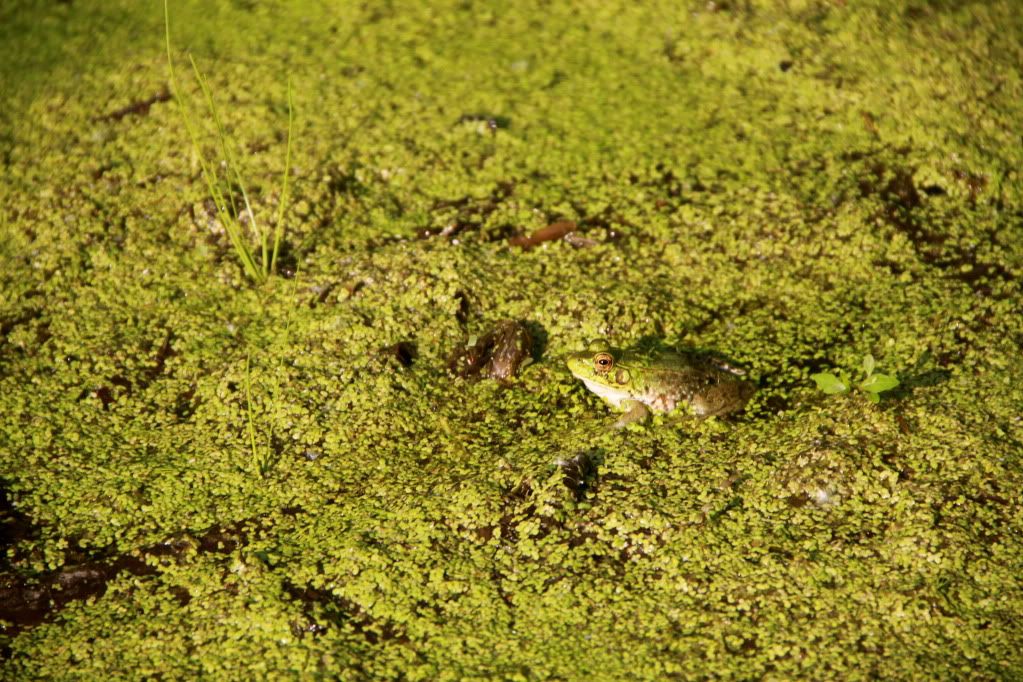 This little fella was too cute to resist snapping a few photos of. We almost didn't see him! He blended into his surroundings so well.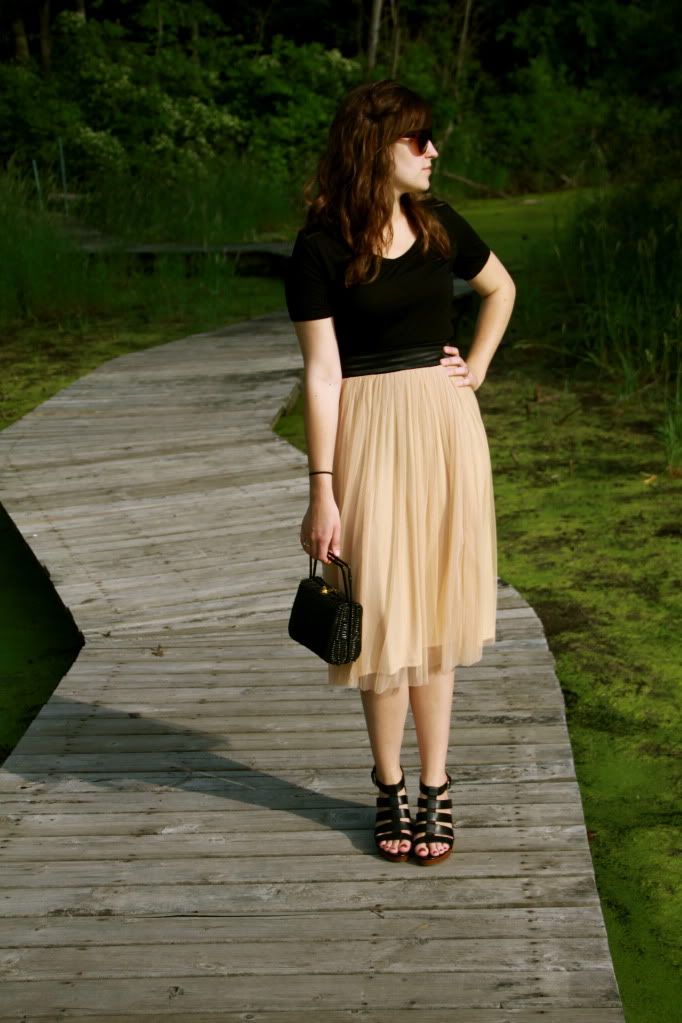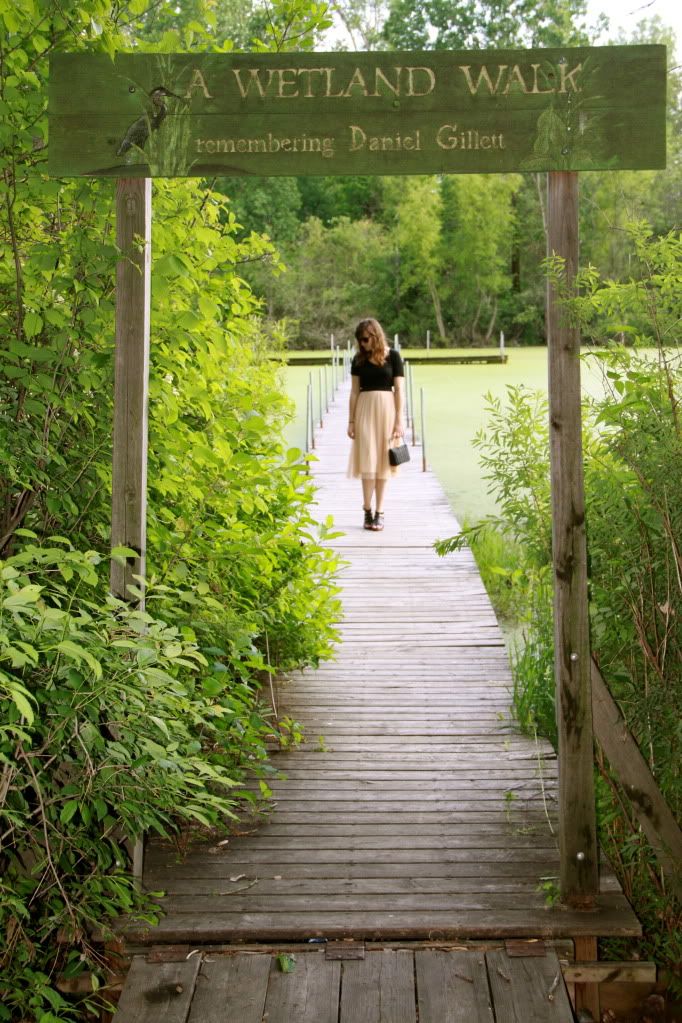 Photos by Rob
shirt & sunnies: target, skirt: pins & needles, shoes: loft, purse: vintage