Looking back at photos like these makes me miss living downtown. When we could jump in the car and quickly drive over to the river to feel the breeze coming from the water and watch people wandering around doing the same.
This clutch is probably my favorite vintage find ever. Honestly it's the sort of thing I'm always searching for, the type of thing that keeps me going back for more.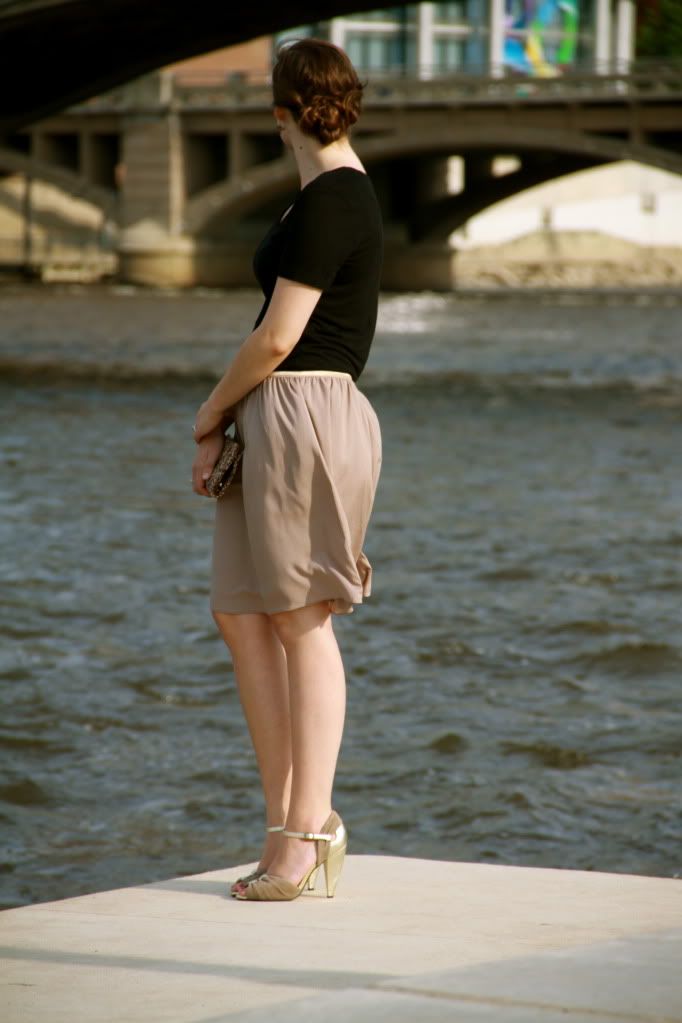 Sometimes I wish my life required me to wear heels more often, but especially now that we live away from the city I find myself in flats all too often. I also wish I found myself wearing my hair up more often. This was a favorite style for last summer. So simple, yet elegant in a way.
Photos by Rob
shirt: target, skirt: f21, heels: seychelles, earrings: icing, clutch: vintage