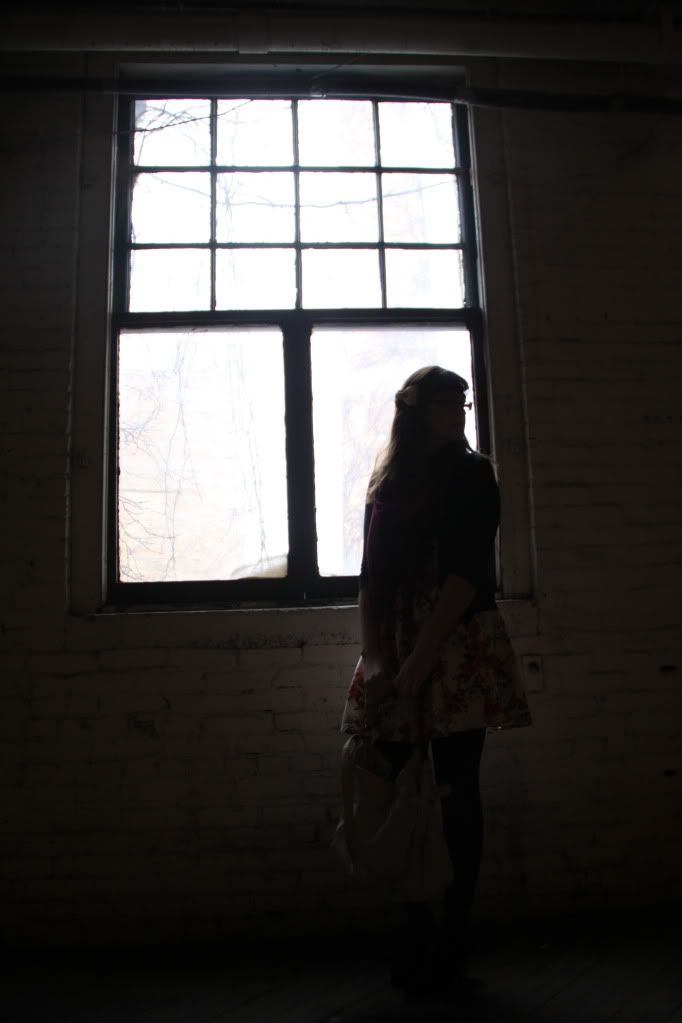 It has been a little quiet here for the past week, although it wasn't supposed to be. I had posts planned and scheduled, but blogger had some difficulties I heard. Anyway, the posts just now are making it up so I apologize for not checking in while I was on vacation.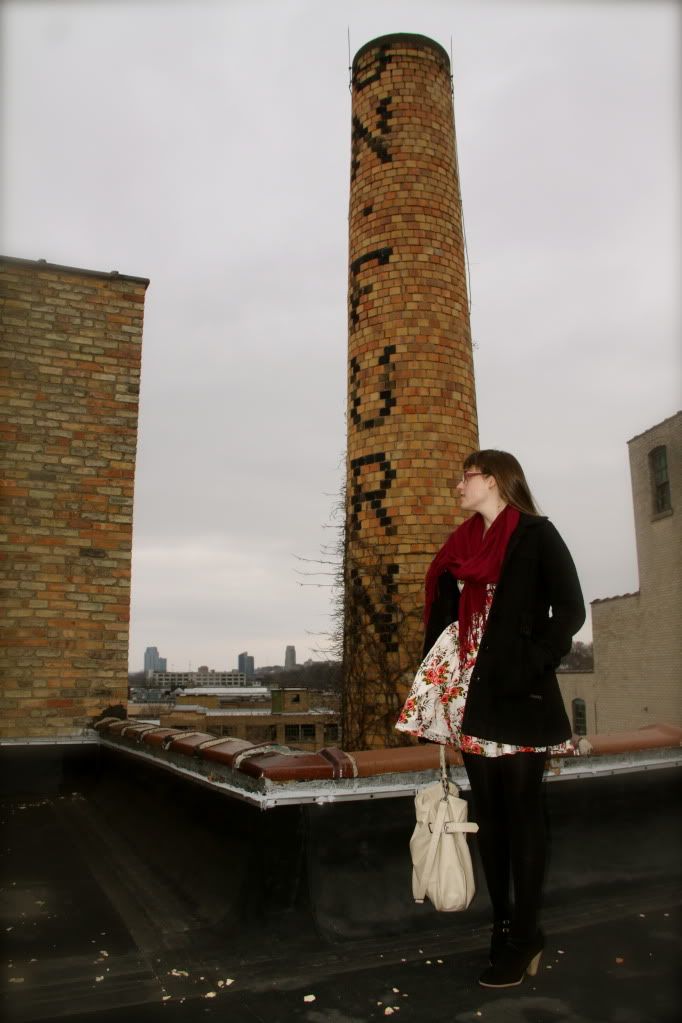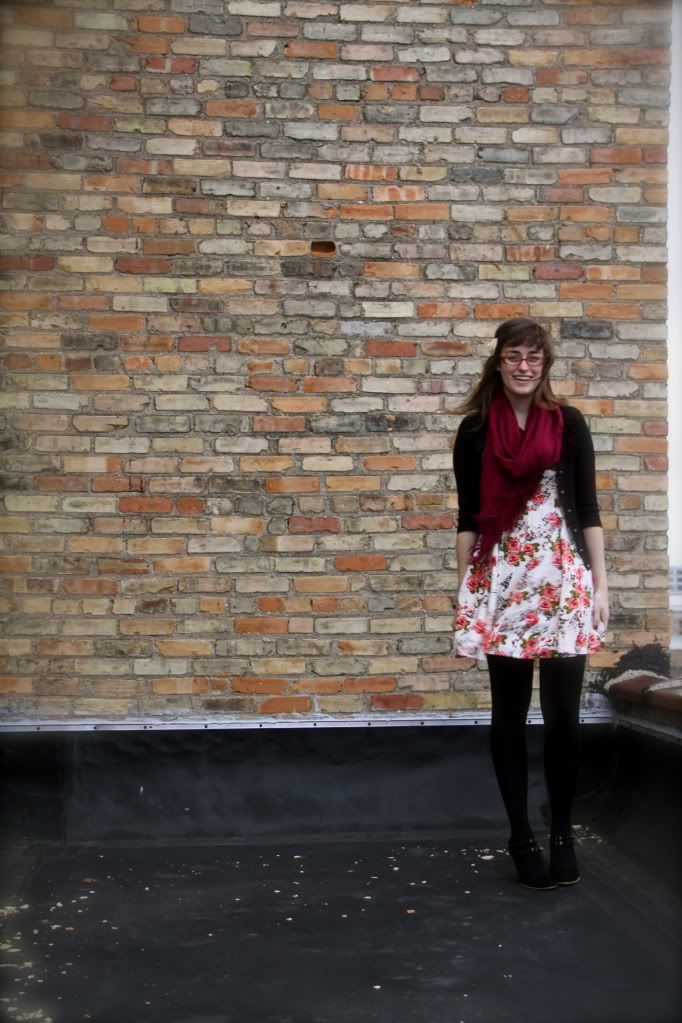 These photos are from a while back when Rob and I were exploring this old furniture factory somewhat near our house. It is in the beginning stages of becoming a useful building again with new shops coming in as well as space for artists. Right now there is this amazing coffee shop there. It is such a wonderful smell to fill the old building! But there is still plenty of empty space here. We couldn't resist going up on the roof for pictures. It was chilly, but worth it I think.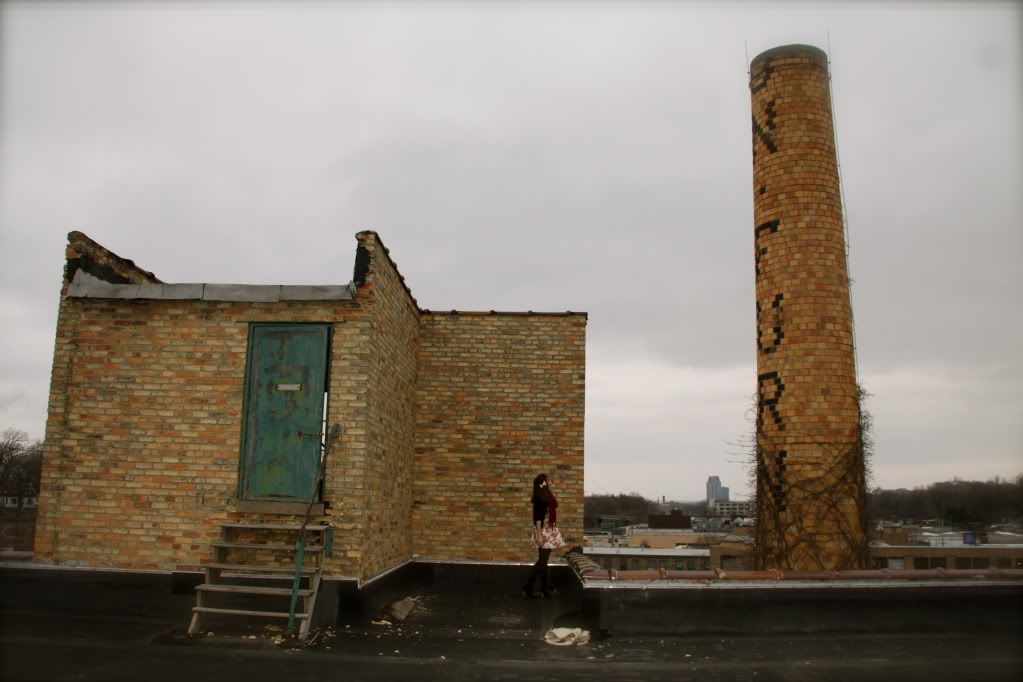 I loved this old elevator shaft but I must admit I was a bit nervous to stand in it.
Photos by Rob
Dress: Kimchi & Blue
Shoes: We Who See
Cardigan: NY & Co
Bag: Target
Tights: Target
Scarf: Big Lots in Indiana
Coat: Billa Bong
Bow: Kimchi & Blue