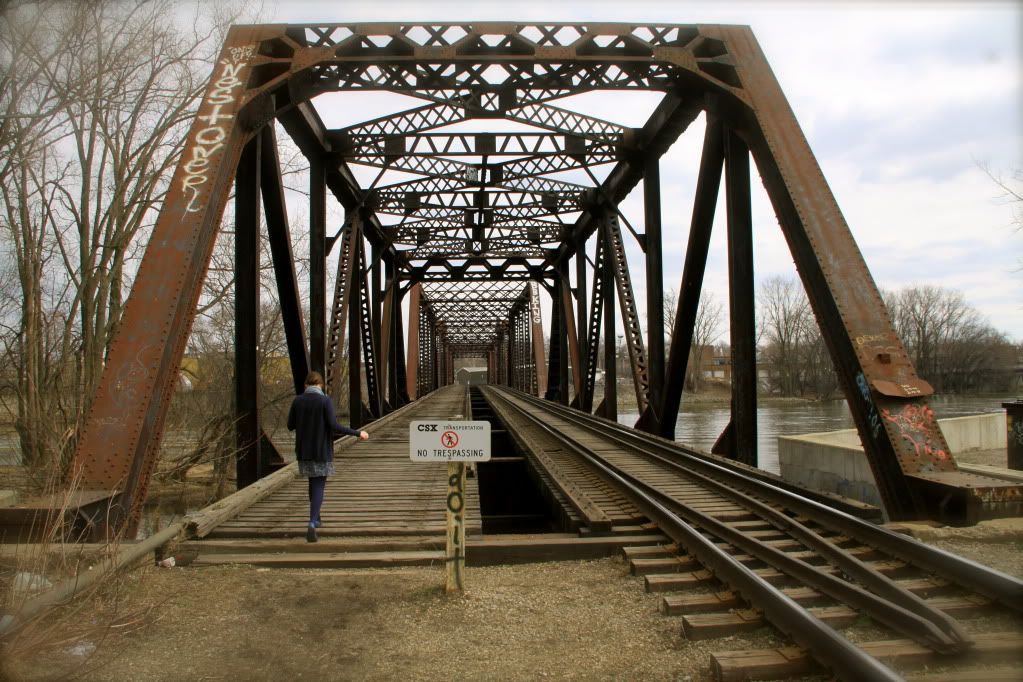 Lately I am always talking to Rob (& others) about bridges. I don't really know what started this interest, but I think it has something to do with finding all those bridges last year. I have always been a fan of lighthouses, but Rob and I have to travel further and further each year to find new lights. Perhaps my new-found love for bridges sparked out of that fact, we don't have to travel quite as far to find new bridges.
This particular bridge is the Grand Rapids Swing Bridge (what an obvious name...). It was originally built in 1902-1903! It is still used today (by both Amtrak & CSX freight). The bridge touches a small island, which Rob calls hobo island (I imagine you can understand why), which he has used the bridge to reach, but I have yet to be so brave (it is a long jump down to get on the island, and a long climb up to get back...).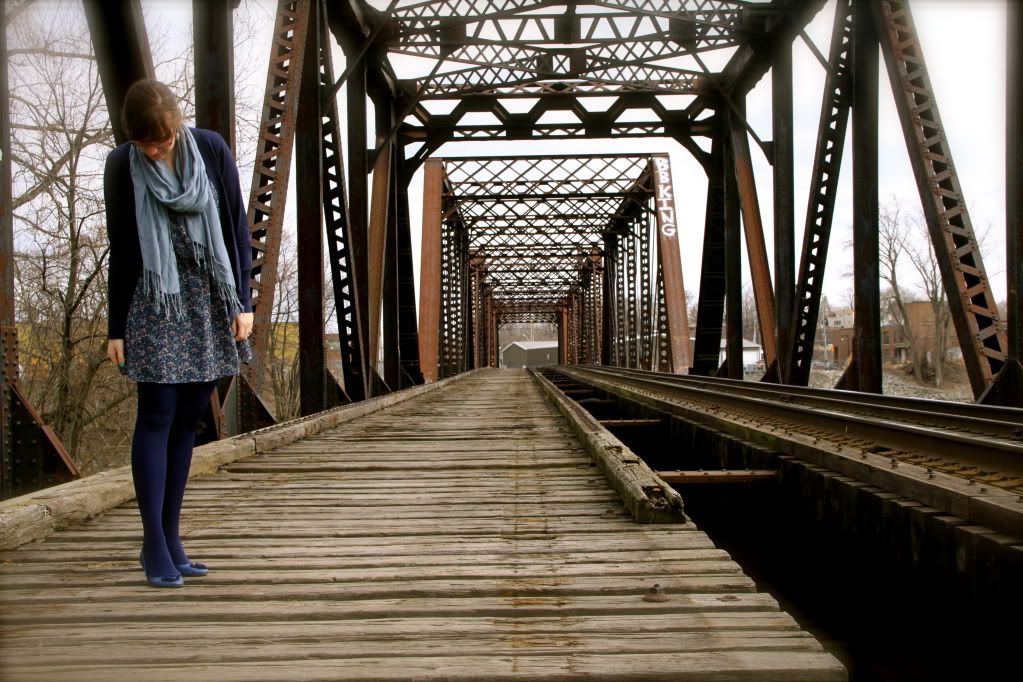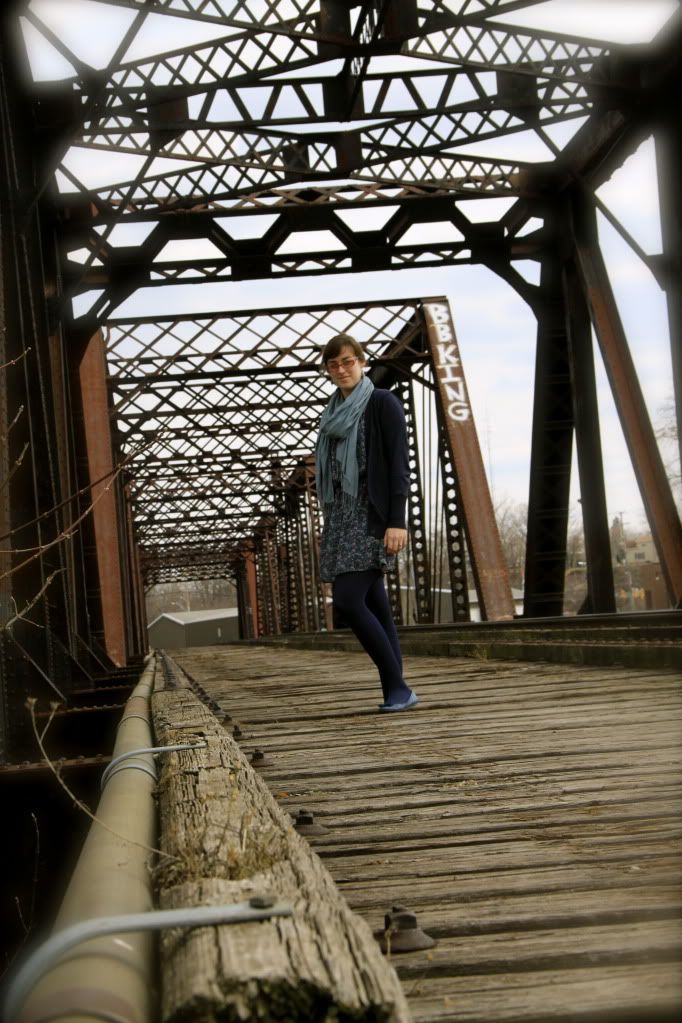 This dress is one I picked up a few years ago. I never knew how much use I would get out of it. It is really perfect for traveling because it is loose and comfortable with a pair of tights underneath, a sweater, and scarf (pretty much how I am wearing it now).
Another funny scarf story, I actually got this one in an airport in Texas while we waited for our flight two winters ago. Rob and I traveled there to see his sister when she joined the airforce. We had a ton of fun on that trip, and every time I wear this scarf I think of it. I like to get a little something to remind me of trips I take, but I don't really collect anything, and because we will be moving somewhat frequently for the next few years I have been trying not to accumulate too many things. So I have decided (I never realized this until now) to collect scarves from the places we visit.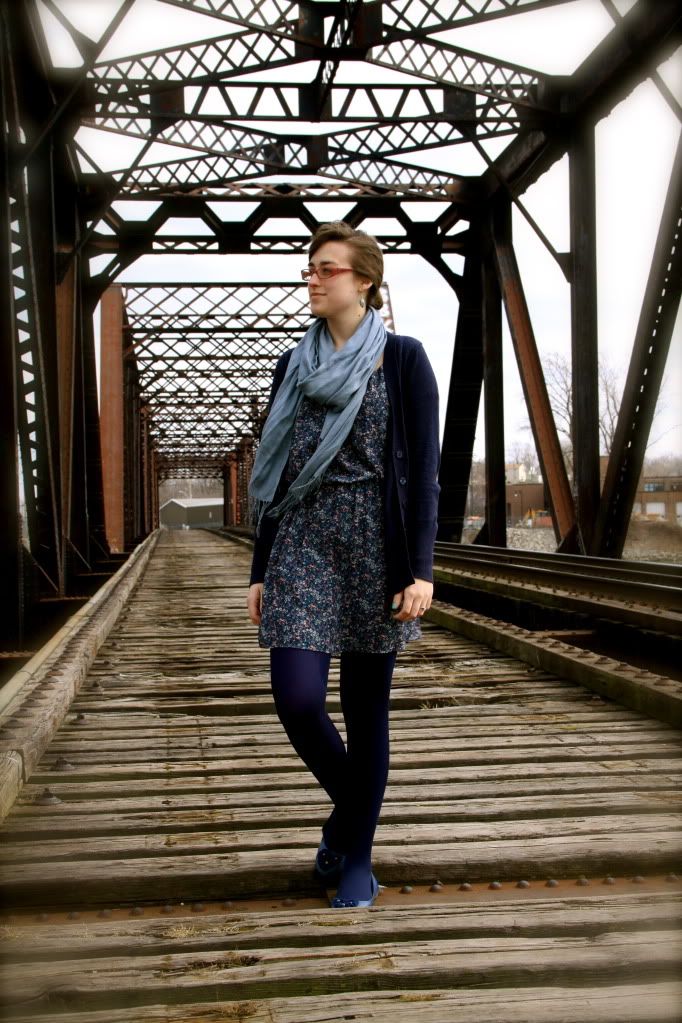 The view of Grand Rapids from the bridge is quite lovely. It makes me a bit sad I don't have the chance to ride on trains very often. I really would love to ride an old train once in my life (before they all disappear).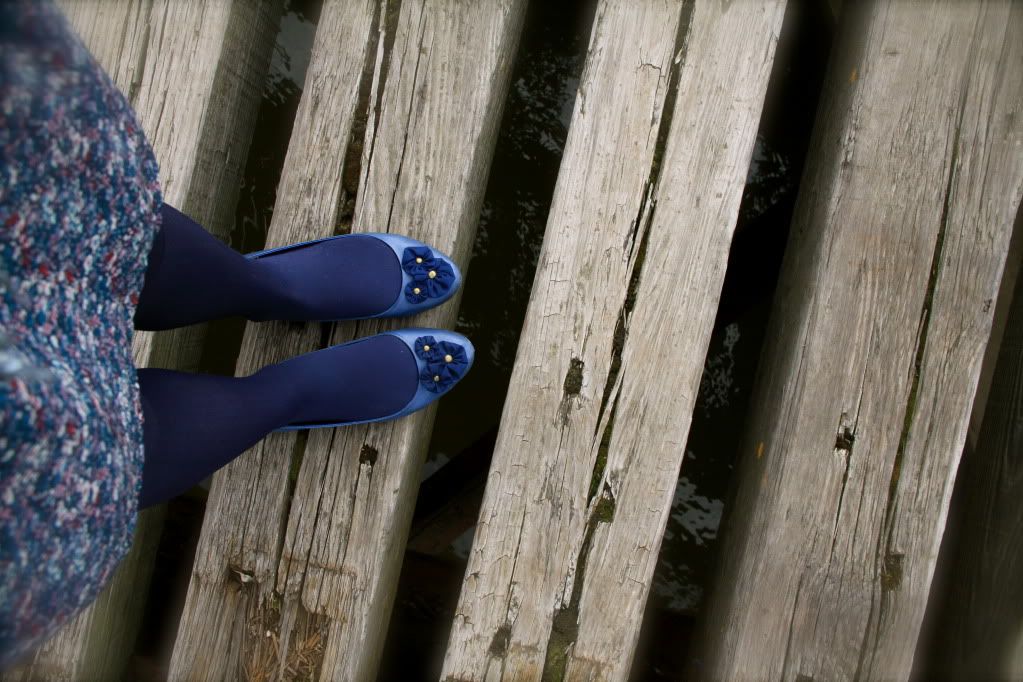 Photos by Rob
Dress: Charlotte Russe
Tights: Target
Cardigan: Target
Shoes: Kimchi & Blue
Scarf: Airport in Texas
Earrings: Meijer