Both of Robs parents used to work at Rowe International when he was growing up. They made Jukeboxes at the plant they worked at in Grand Rapids. When driving by to look at it we realized it was being torn down. Of course we had to visit it again before it was completely demolished. And while it turns out his parents actually worked in the building across the street (this is the office building) we still wanted to remember this place.
Rob has since gone back and explored further inside the building, but I was perfectly happy to walk around outside.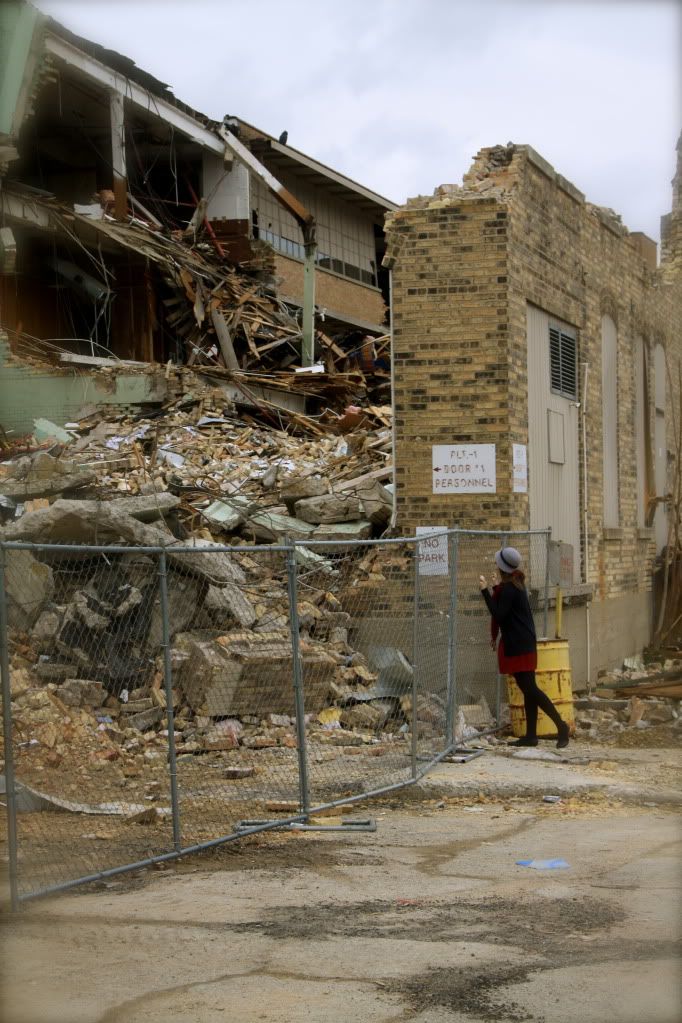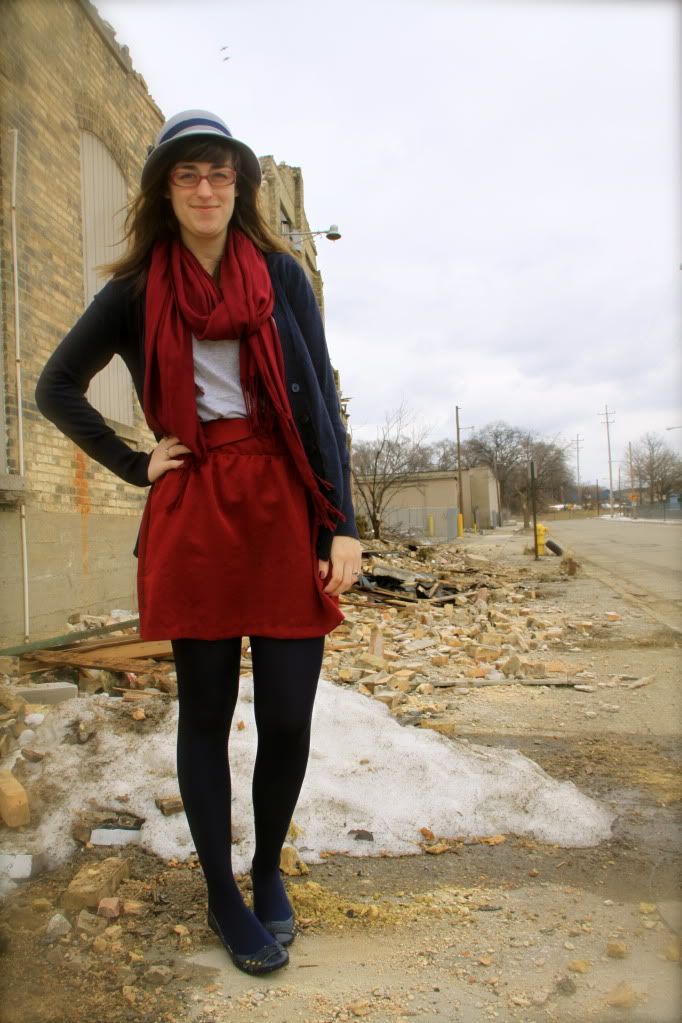 Now that I have been posting more pictures I realize how often I wear this scarf. It is somewhat funny being that I picked it up at a Big Lots! Rob and I were in Indiana visiting his mom and step dad last spring and it was a bit cold, so I grabbed a scarf. I never new just how much use I would get out of it. Has that ever happened to you?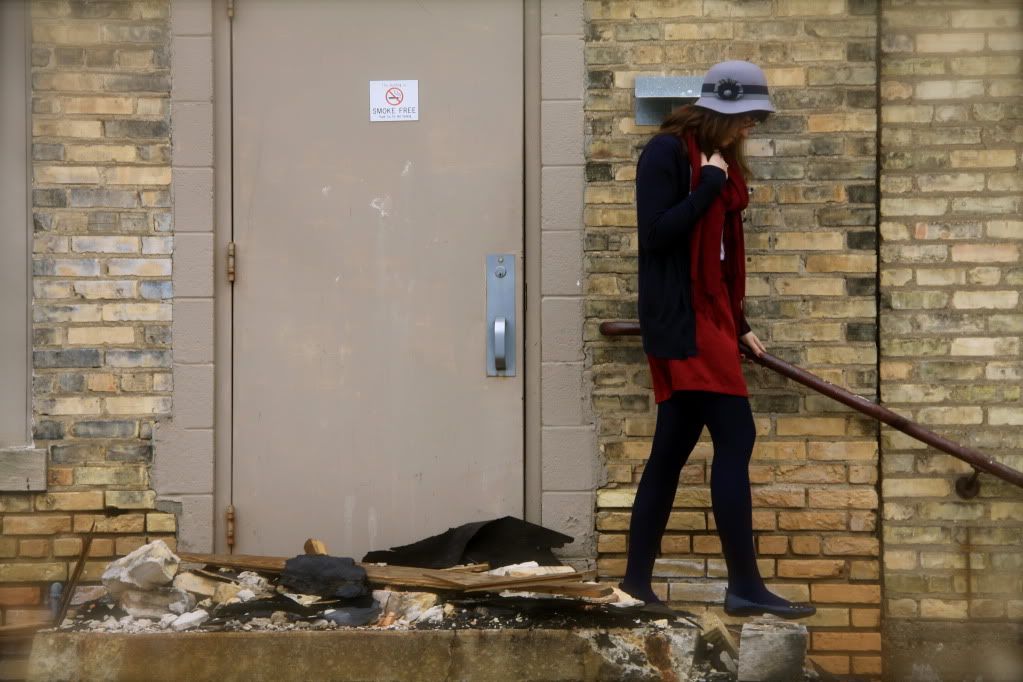 Photos by Rob
Sweater: Target
Shirt: Meijer
Skirt: F21
Tights: Target
Hat: Kimchi Blue
Shoes: Zigisho (DSW)
Scarf: Big Lots in Indiana