It's been a very wet spring here in Michigan. It swear it seems like it rains everyday, so much so that the river has been at an extremely high level. The river-walk has been closed for a large portion of the season and there were a few days where it looked like the river may actually overflow. This was a close as we could get.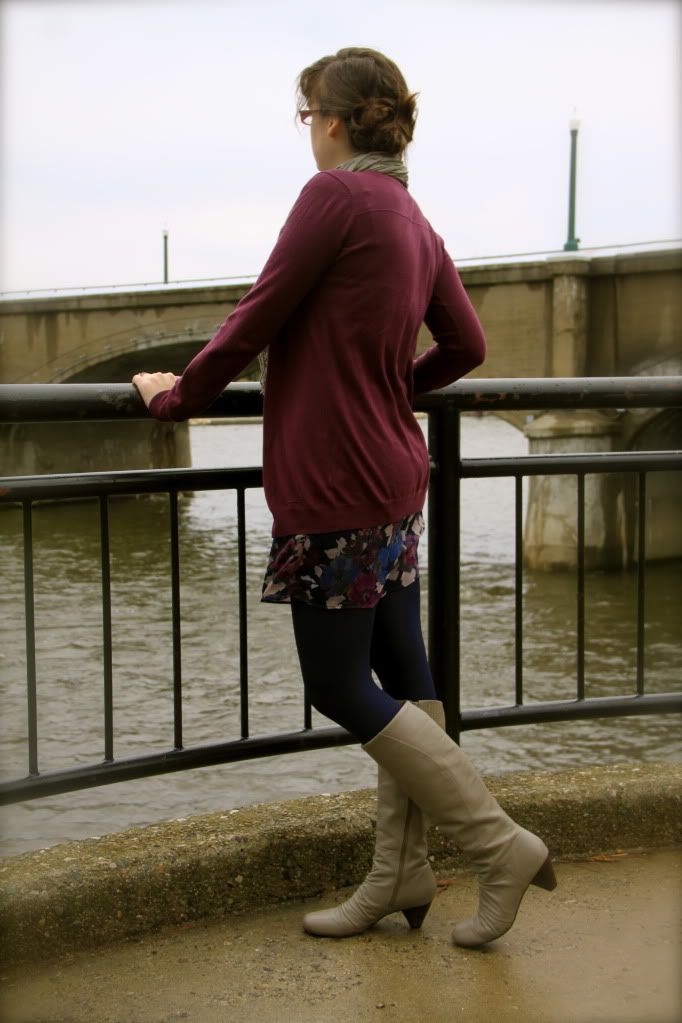 I have been trying to get caught up with posts, but I have so many left to post! I feel like I'm giving the impression that it is still very cold here in MI, but it has warmed up quite a bit. I suppose it is alright I'm behind a bit because I am about to start my rotation for school on June 1st. I am nervous, but also excited. I will be working Monday through Friday, but I will be working my job on Saturday too. That leaves Sunday for pictures, perhaps evenings. I suppose we shall see how it all plays out. Hopefully I can stay up-to-date somewhat (although this blog never quite feels up-to-date).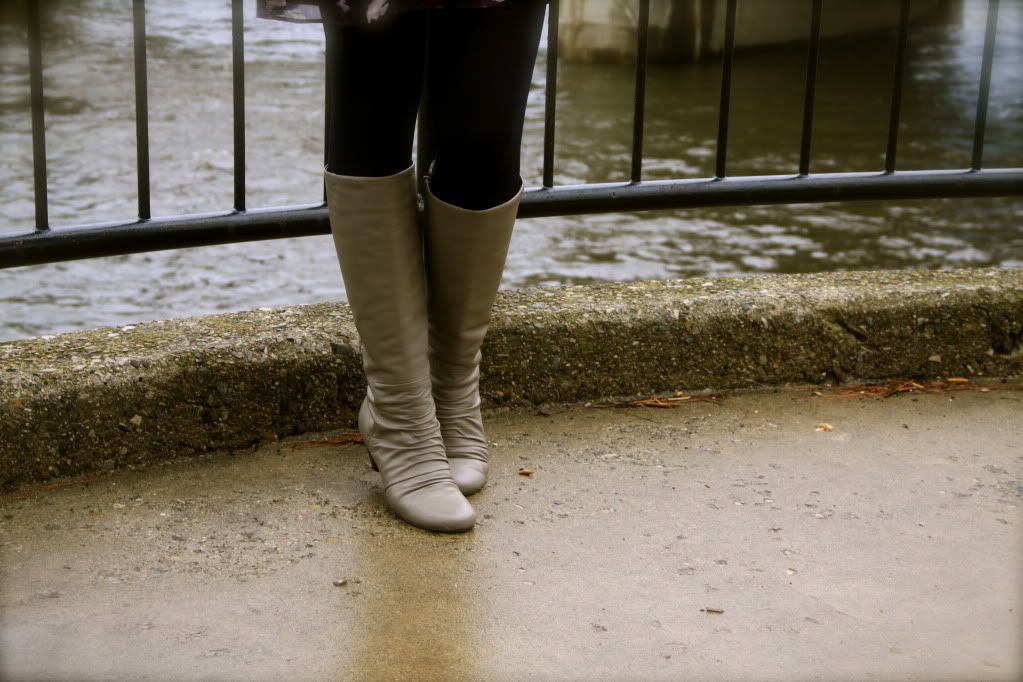 There is not much interesting to say about my outfit. I feel like this was my winter go-to look. Dress + Sweater + Tights + Boots, although I wore my black boots much more often than these. I really didn't take many pictures over the winter, mostly because I was so busy with school, but also because I feel like when it gets cold I somewhat get stuck in a rut with clothes.
Photos by Rob
Dress: Aerie
Sweater: Gap
Tights: Target
Boots: Seychelles
Scarf: ? (had for a long time sorry!)