So after Rob and I got settled into out hotel room we decided to head out into the woods for some exploration. The island is pretty large so we decided if we were going to see the entire thing in our short trip we would have to rent a car. (Renting was cheaper for us than bringing our car over on the ferry).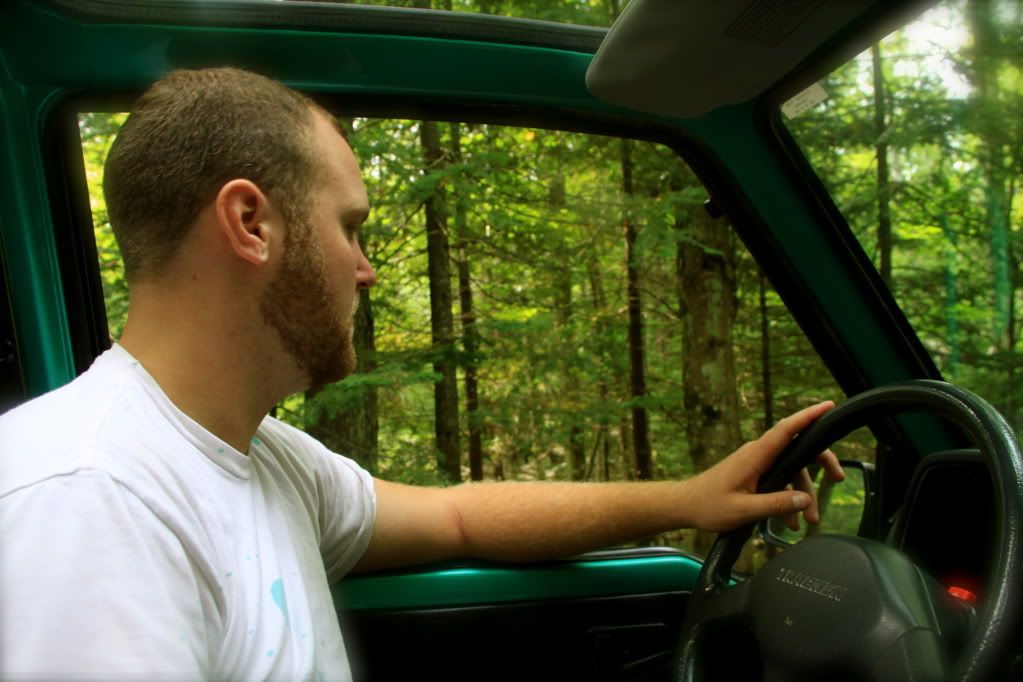 They have a rental place that only has geo-trackers. They had one in every color of the rainbow! We got the color I wanted :)
This is the Beaver Head Light, which they actually use as a school now. It was really interesting to see all the teaching tools set up in this environment. This light was originally built in 1858!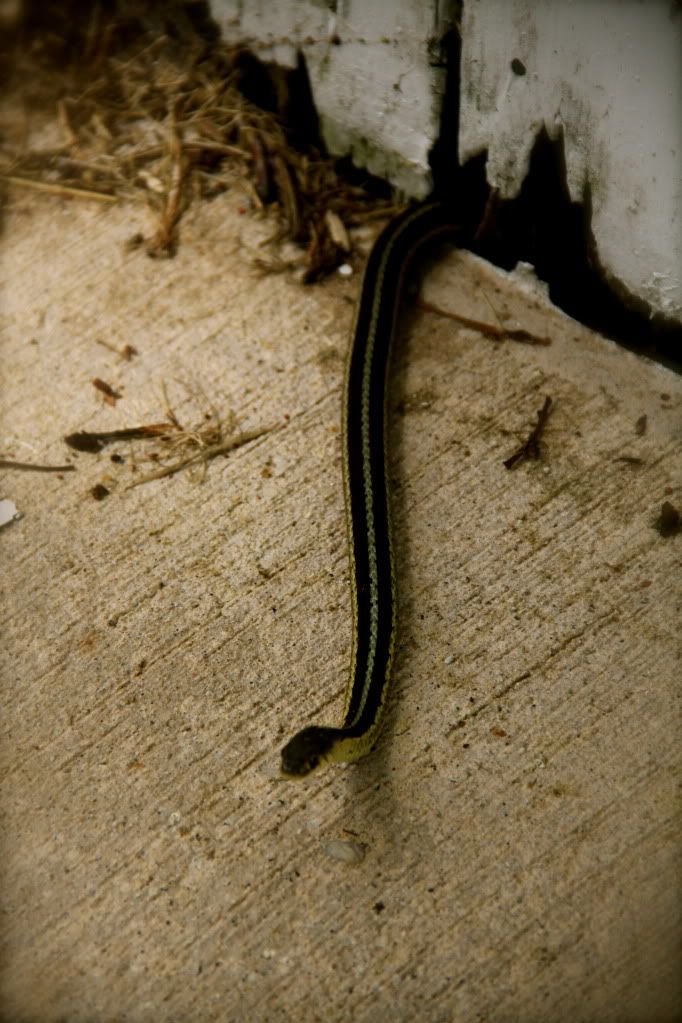 We made a friend! I almost crushed it on accident...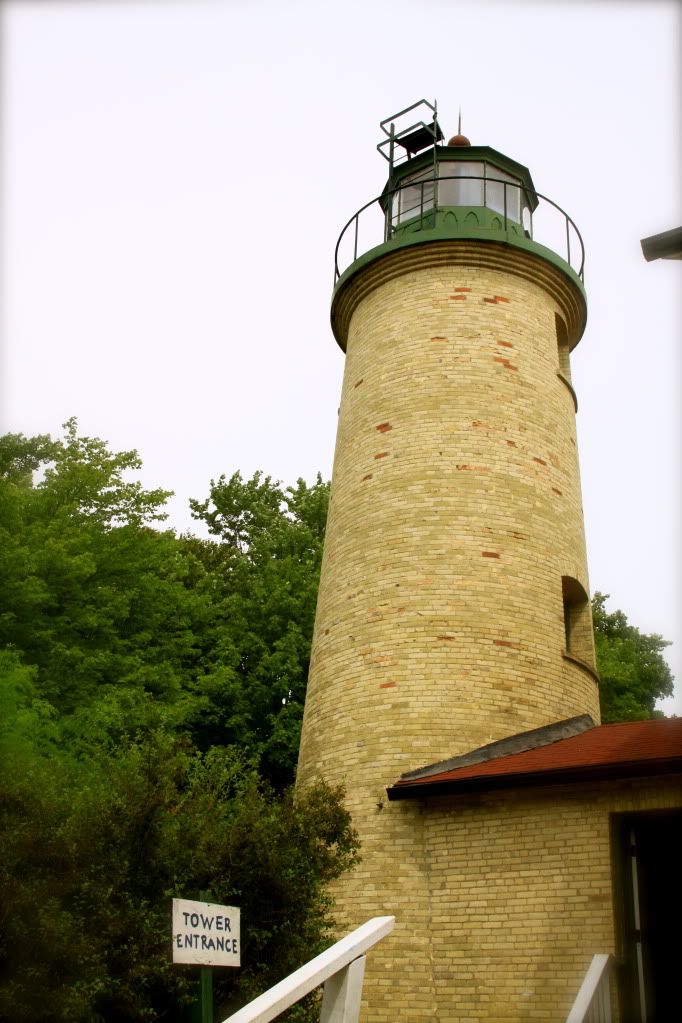 The really cool thing is that we were able to climb the tower.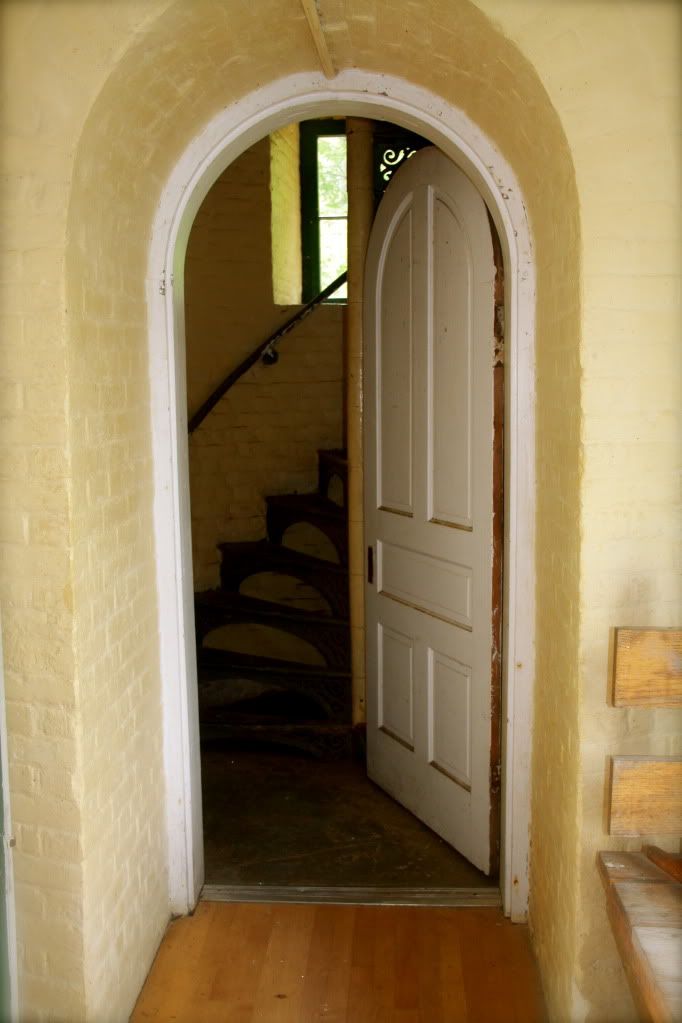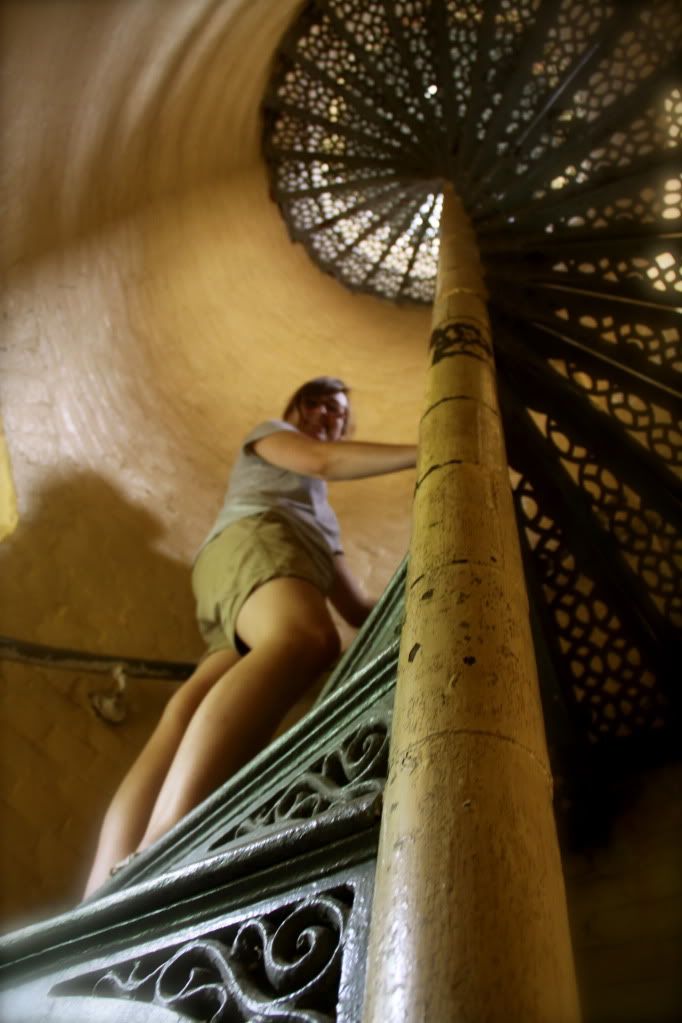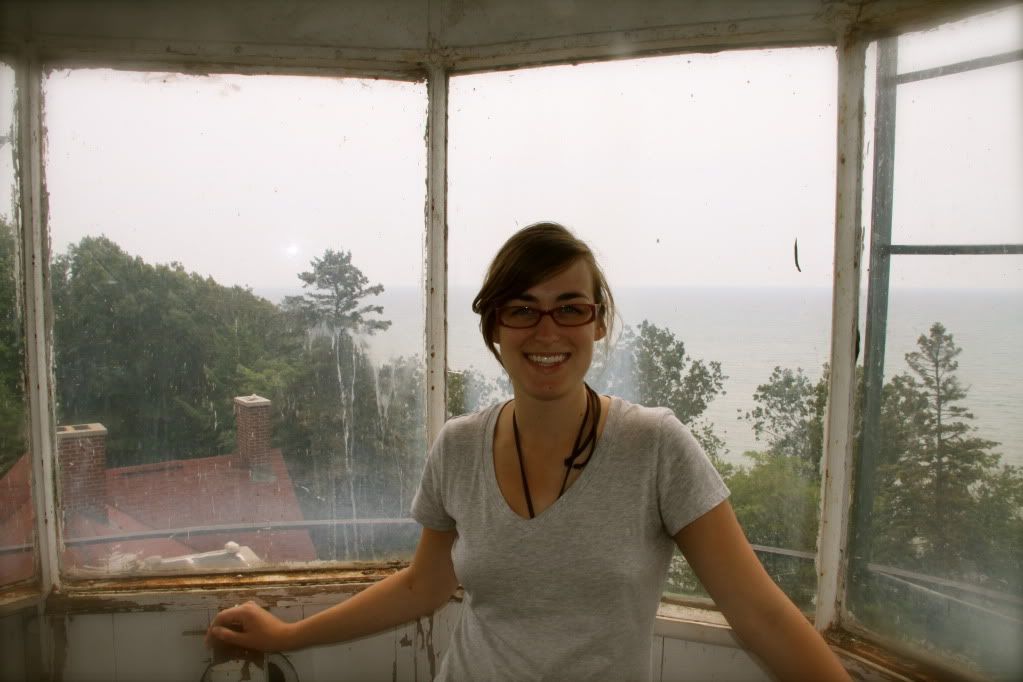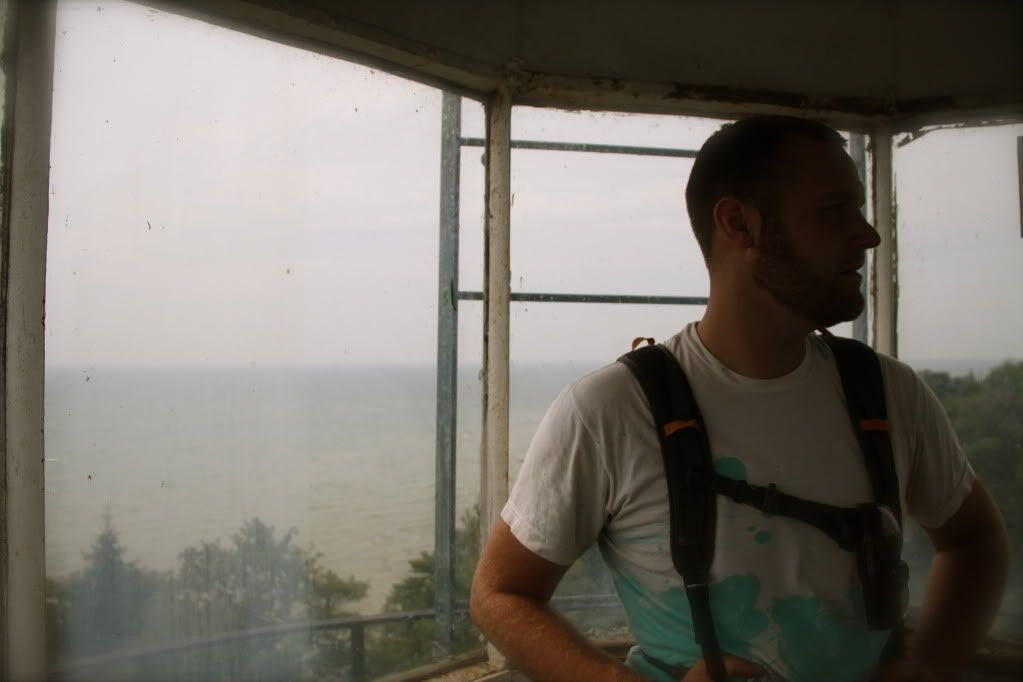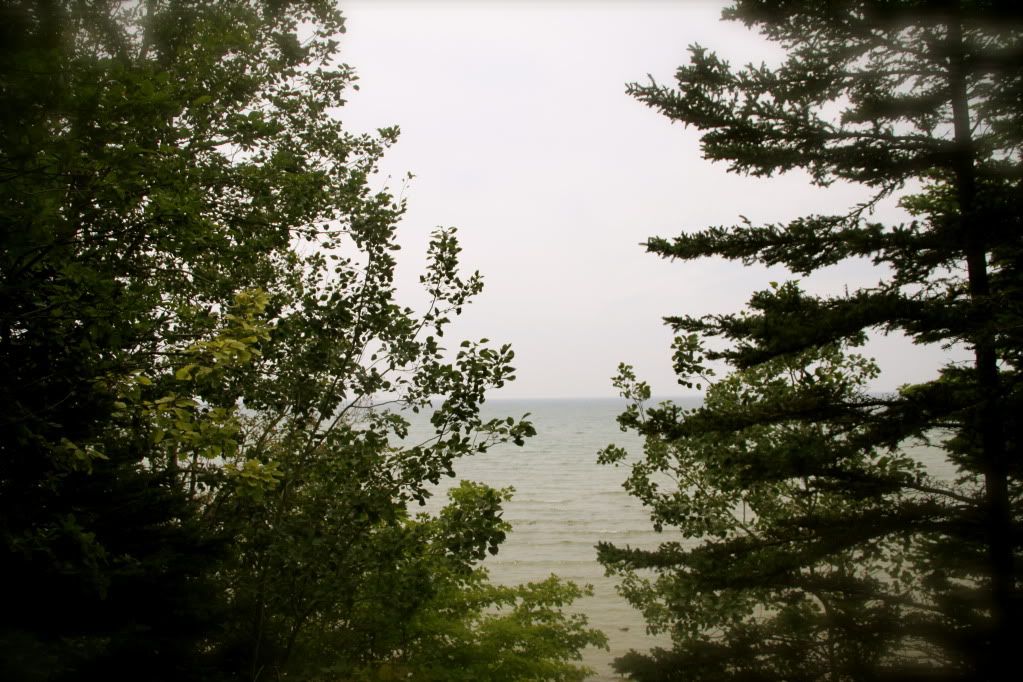 The beach was so peaceful. No one was around at all.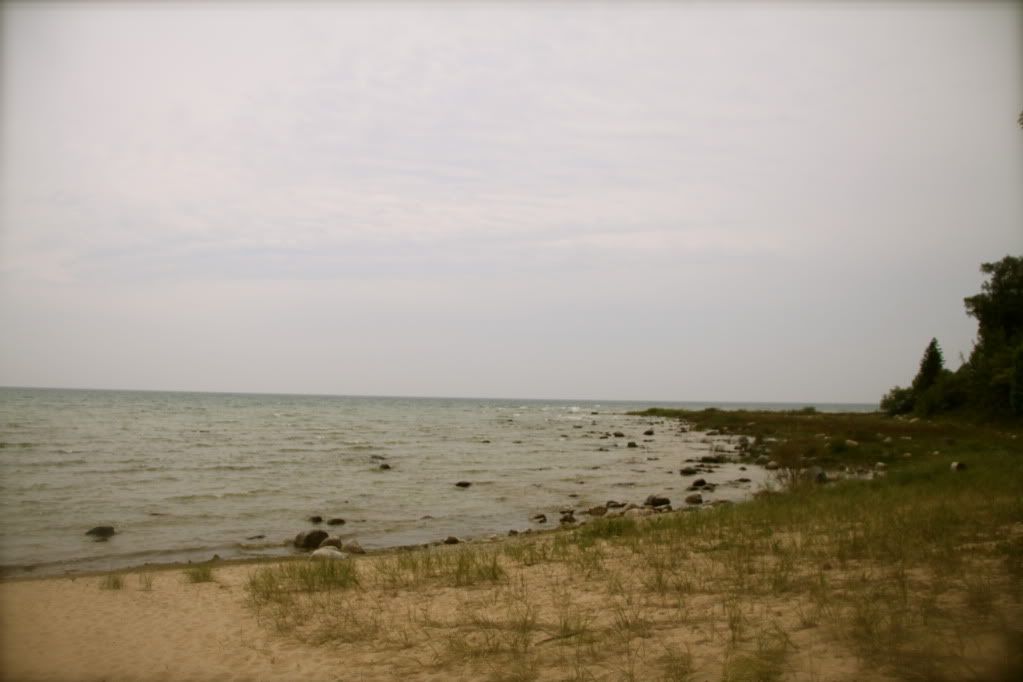 Photos by Rob & I