Our ride over to Beaver Island was peaceful. The water was calm and we spent a good amount of the time reading. But as we grew near the island we couldn't resist moving up to the top deck to get some pictures.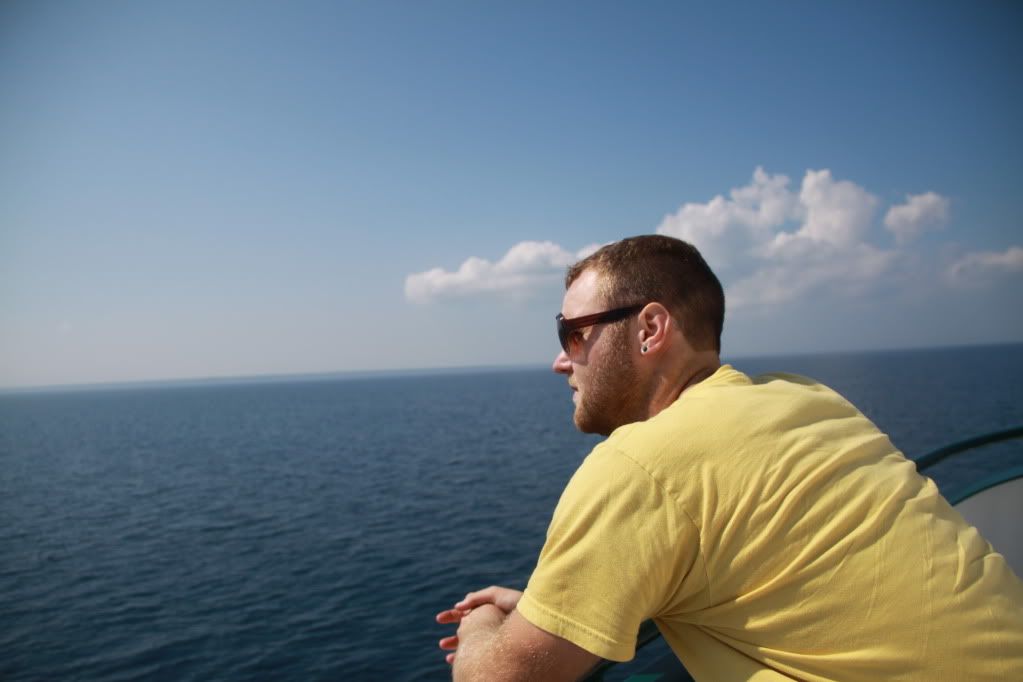 The ride over on the Emerald Isle is about two hours. Just enough time to relax and not so much that you start getting anxious. I would love to go back someday.
I am an avid lighthouse fan so this was a treat for me! On our trip we ended up seeing three lighthouses I have never seen before. Of course my posts will get to that later. I will have to show you some up-close pictures of this lighthouse in my next post.
Photos by Rob & I