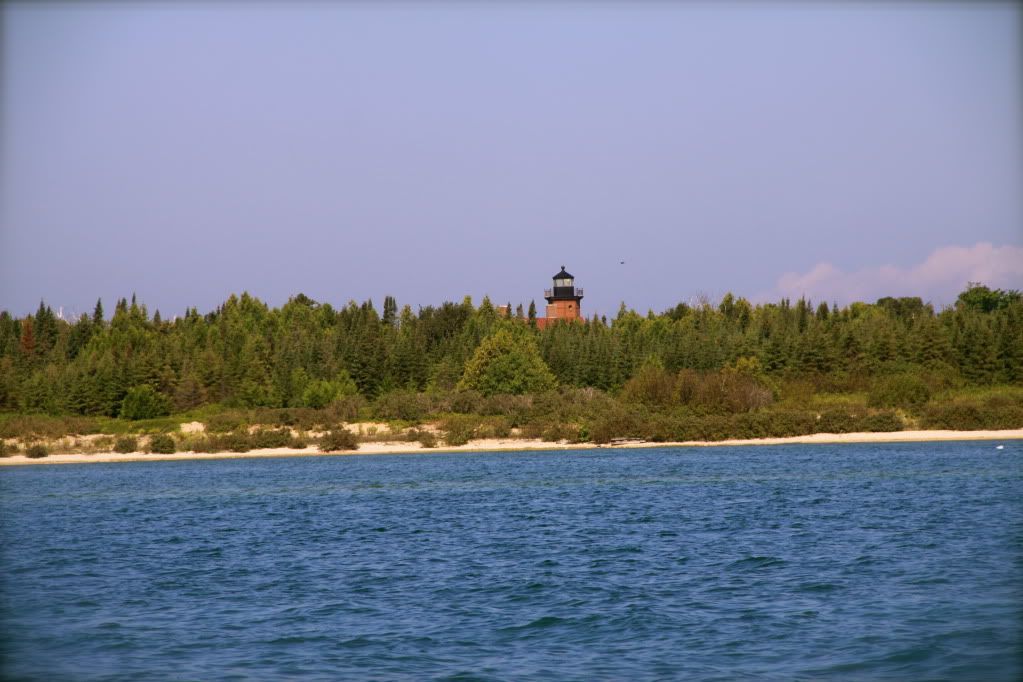 So this is more of a teaser post. I'm so mean! This is our ride over to Squaw Island. On our last full day on Beaver Island we chartered a boat to take us over to Squaw Island. I knew we wouldn't be able to get back out there anytime soon, and I also knew there was a great old lighthouse on the island. Almost no one travels there other than backpackers so the light is largely undisturbed. The anticipation was running so high for me on the way over! The weather was perfect and the water was beautiful. I really cannot think of a more peaceful moment.
We towed a smaller boat behind us to use once we got near the island, because the water was too shallow near the shoreline.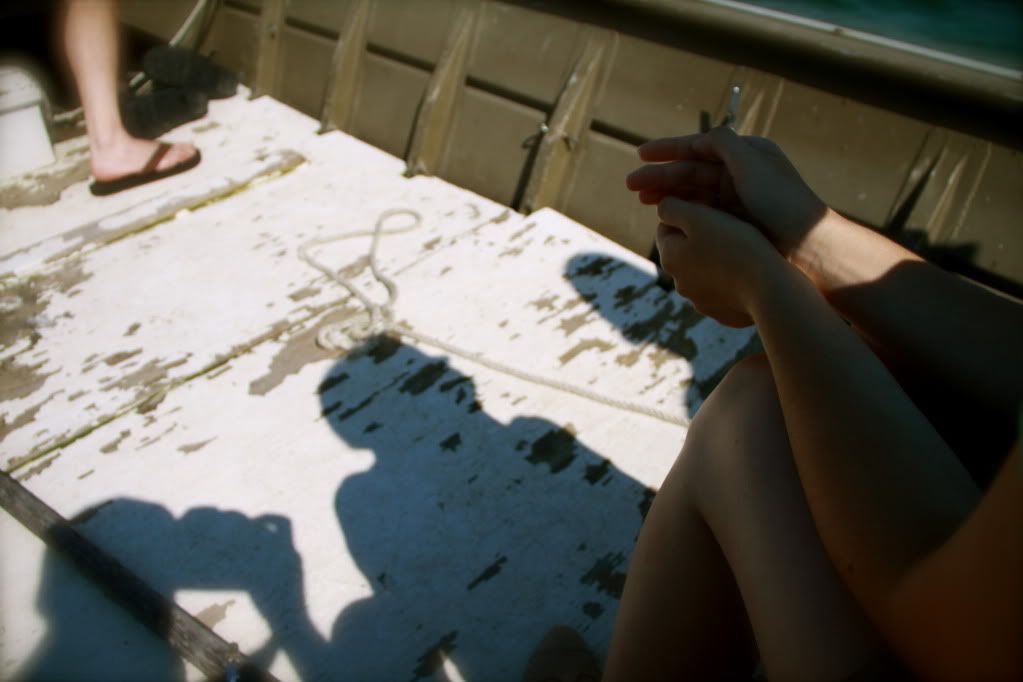 Next post I will show the journey we made on the island. Thank goodness I'm not allergic to poison ivy!
Photos by Rob & I